Mercosur-EU deal on hold until South American producers follow same protocols, Macron warns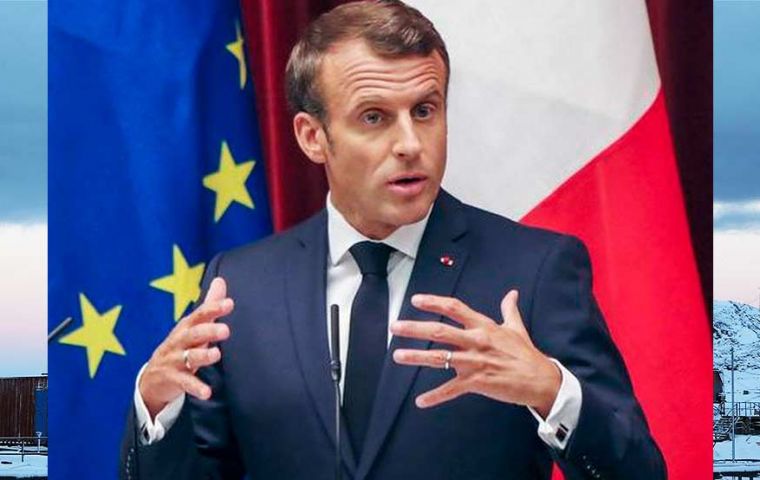 French President Emmanuel Macron once again warned during the weekend that the Mercosur-EU deal would not be ratified until every country involved in it abode by the same set of environmental rules. "When restrictions are imposed on our producers, we must impose them on the food we import," he underlined.
Despite efforts in this regard, Mercosur's all four full members (Argentina, Uruguay, Paraguay, and Brazil) have different standards about their climate actions. While Uruguay has issued bonds tied to the country's performance measured against 2030 targets, Brazil is just beginning to undo four years of disregard towards environmental matters under former President Jair Bolsonaro.
In Macron's view, a treaty such as the one already signed between the European Union and Mercosur "is not possible if they do not respect the Paris Agreements as we do and if they do not respect the same environmental and sanitary restrictions that we impose on our producers".
This agreement, which is pending ratification from each country's Legislature since 2019 after two decades of talks, was blocked by Bolsonaro's policies -or lack thereof rather- and it was expected that things would be speedier after his departure from office.
"A window of opportunity opened, but it is small and we have to put our foot in the door and push hard to reach the goal," European MP Jordi Cañas said. Despite the unbalances yet to be solved, there is pressure on EU countries to ratify the document before a change in the political paradigm occurs. European Commission Vice President Frans Timmermans, the EU's climate chief, hoped after a visit to Brazil earlier this year that if the two continents succeed in halting deforestation of the Amazon, the agreement could be signed by July.
French agricultural producers fear that the entry into the EU market of South American products which are subject to less rigorous climate standards might affect their businesses.