AMLO wants a five-nation anti-inflation regional alliance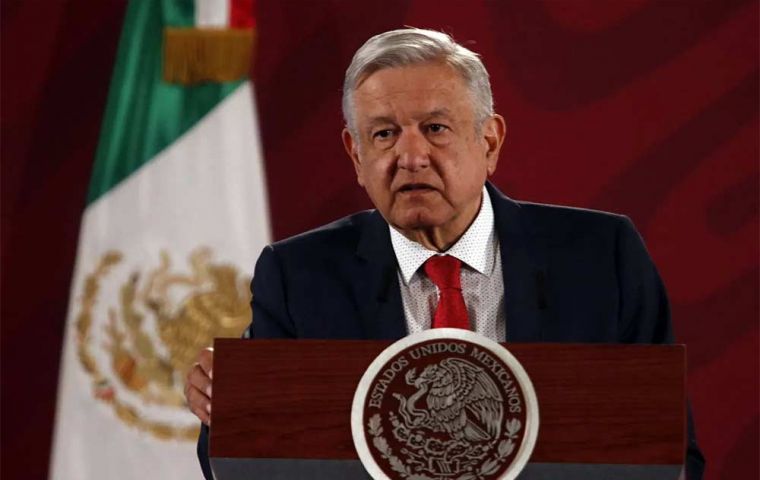 Mexican President Andrés Manuel López Obrador (AMLO), who insisted Monday on dubbing his Peruvian colleague Dina Boluarte "a puppet," has launched an initiative to tackle inflation with other regional leftwing leaders, namely Argentina's Alberto Fernandez, Brazil's Luiz Inácio Lula Da Silva, Colombia's Gustavo Petro, and Cuba's Miguel Díaz-Canel
AMLO said Boluarte, the former Vice President who was promoted after Pedro Castillo Terrones' Dec. 7 impeachment, was "a puppet" of oligarchs, as the diplomatic rift between the two countries keeps escalating. López Obrador once again reaffirmed the unfairness -in his view- of Castillo's imprisonment after trying to dissolve Congress and rule by decree, which led to his Constitutional overthrow. Over the weekend, Boluarte announced the "definitive" withdrawal of Peru's ambassador to Mexico.
The Mexican leader, who skipped last month's Celac Summit in Buenos Aires, Monday moved forward with his Latin American rapprochement plan through a regional anti-inflationary agreement.
"López Obrador called and proposed me to launch an agreement with Brazil, Colombia, and Cuba to help us with a problem that is common to all of us, such as inflation," Argentine President Alberto Fernández told Ámbito. The Mexican President would seek to have his fellow leaders convene in Mexico City on March 17. Surprisingly enough, Venezuela's Nicolás Maduro has not been invited despite his ideological proximity to the other heads of state.
After meeting earlier this year with US President Joseph Biden and Canadian Prime Minister Justin Trudeau in the so-called "Three-Amigos" conference, AMLO is said to be interested in building bridges with fellow Spanish-speaking leaders.
According to Ámbito, AMLO's anti-inflationary agreement would consist of a product-exchange program to counter the escalation of prices. The deal would introduce convenient terms for the import of goods that influence price increases.
Technical teams from the five countries should fine-tune the scope of such an agreement to lower the impact of rising prices in basic food baskets.
Some analysts have observed that AMLO is facing a bizarre scenario after he refused to hand over the pro tempore presidency of the Pacific Alliance to Boluarte. Hence, a Summit of his own would restore the feeling of a regional trade alliance of some sort.