Argentine gov't fine-tuning fight against informal beef trade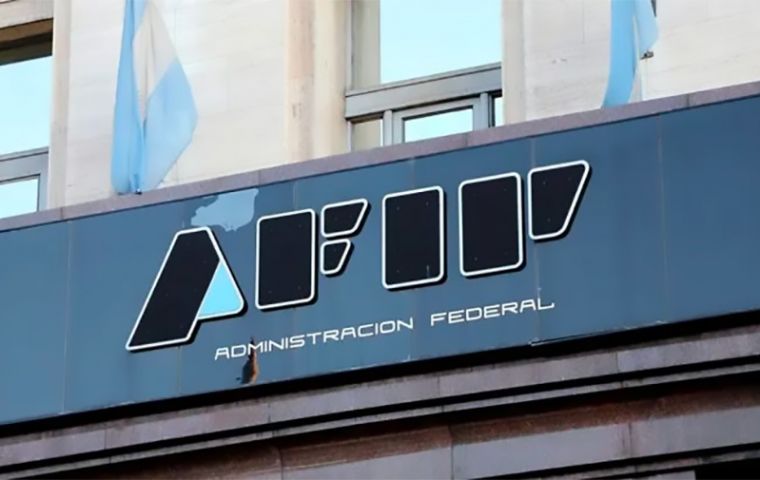 Argentine exporters have been discovered inflating their expenses in their beef shipments to China leading to tax deductions of around AR$ 13 million (around US$ 34,200 at the unofficial exchange rate), the AFIP tax bureau reported.
The agency detected that taxpayers had artificially increased their expenses in order to reduce the amount on which taxes are calculated. As a result of the investigation, the AFIP re-assessed the profits declared by the audited companies by more than AR$ 40 million (around US$ 105,000 at the unofficial exchange rate), which resulted in adjustments in excess of AR$ 13 million. The three taxpayers audited acknowledged the irregularity and paid the amount due, it was also reported.
The AFIP's sleuths compared export manifestos with documents required in the slaughtering activity, up to the purchase or primary liquidation of the corresponding cattle, which allowed the proper traceability of the merchandise sent abroad and the establishment of an average profit margin applied to the purchase value. Based on these results, AFIP also analyzed the tax credit refund requests and the irregularities were detected.
The Argentine government has launched a campaign against informality in the beef trade, which results in tax evasion. In mid-February, AFIP launched a campaign whereby consumers paying for their meat with debit cards (and not cash) would be eligible for refunds of up to 10%, albeit with an AR$ 2,000 monthly cap to combat evasive maneuvers that promote marginality and market distortion.
The consequences are both financial and sanitary if health authorities are kept in the dark.