Dramatic report from the World Bank, on long term growth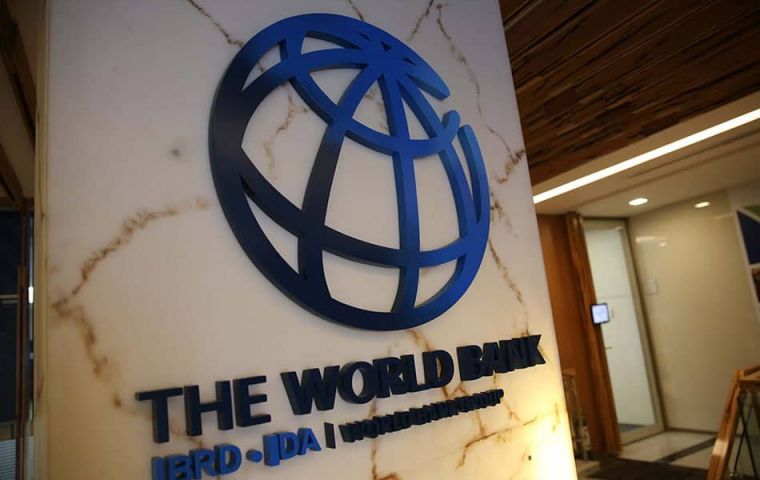 The World Bank warned of a slow-growth crisis in the global economy that could persist over the coming decade unless governments worldwide adopt what it calls "sustainable, growth-oriented policies." The dramatic document is titled "Failing Long-Term Growth Prospects."
The World Bank report says that global growth in GDP between 2022 and 2030 is on track to decline to about 2.2%, down one-third from the rate that applied between 2000 and 2010. Although the growth rate in developing economies will be higher, it will also likely decline by one-third, from 6% to 4%, according to the document.
The report says that a number of factors are depressing long-term growth prospects, including an aging workforce, slower population growth and lower rates of productivity-enhancing investment. The negative effects are exacerbated by global shocks to the economy, including the lingering effects of the COVID-19 pandemic and the ongoing war in Ukraine.
"A lost decade could be in the making for the global economy," said Indermit Gill, the World Bank's chief economist, in a release accompanying the report. "The ongoing decline in potential growth has serious implications for the world's ability to tackle the expanding array of challenges unique to our times — stubborn poverty, diverging incomes, and climate change. But this decline is reversible. The global economy's speed limit can be raised — through policies that incentivize work, increase productivity, and accelerate investment."
The World Bank report includes specific recommendations that, according to its own estimates, would boost the average predicted global economic growth rate to 2.9% from 2.2% through the remainder of the decade.
The report urges governments worldwide to lower inflation and assure stability in the financial sector. The report also recommends reducing sovereign debt levels, which would free up funds for investment in productivity-enhancing infrastructure.
Recommended infrastructure investments include upgraded transportations systems and environmentally sustainable improvements to agriculture, manufacturing, and land and water management systems.
The report also calls on countries to lower barriers to international trade, focus on ways to globalize service economy growth and increase labor force participation.