Twitter stunt by Elon Musk results in cryptocurrency soaring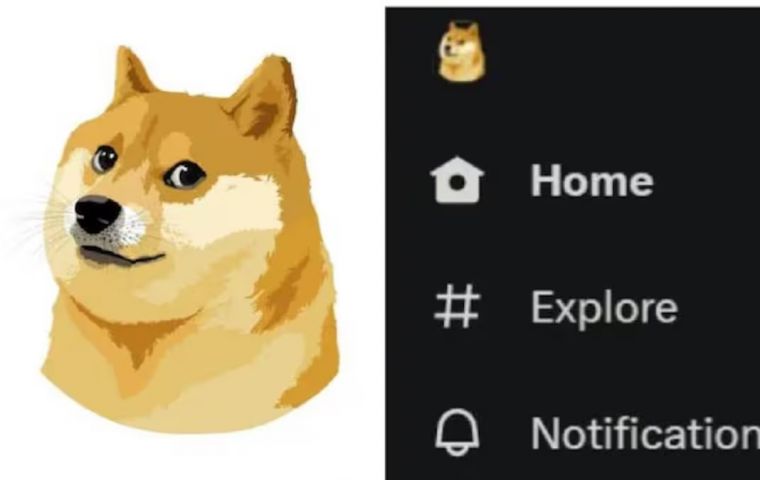 Twitter adopting Dogecoin's Japanese Shiba Inu dog symbol as the brand's logo resulted in an increase in value of over 26%, it was reported.
The demise of the old bluebird, however temporary it might be - it is still unknown- from Elon Musk's social network proved an effective move from a tycoon who has repeatedly endorsed this cryptocurrency and even accepted it for Tesla transactions.
The billionaire has said on more than one occasion that he owns dogecoins and last year was sued by an investor who accused him of illegally inflating the price of the cryptocurrency, one of the most volatile on the market.
At the close of the stock market last Friday, the dogecoin was trading almost 90% below its all-time high, which it reached in May 2021. Dogecoin was created in 2013 as a joke.
Following the logo change, Musk posted a meme on his Twitter account, featuring the Shiba inu dog, the dogecoin logo, and a blue bird, the Twitter logo. The tycoon also posted a screenshot of a tweet, in which a user asked him to buy the social network and change the logo to that of the cryptocurrency, writing that he had kept his promise.
The previous Twitter logo had been in use since 2012. For its part, the management of the popular social network did not explain the reason for the change, nor did it clarify whether the decision was temporary.