The truth about cell phone "spying": Can our phones really listen to us?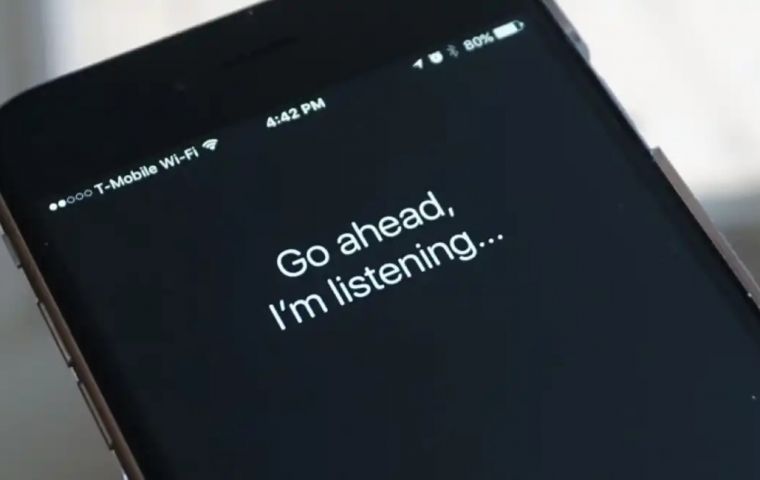 Cell phone "spying" is a long-standing suspicion that is fueled by the exclusive "coincidences" between what is talked about near the device and what happens later in interest.
As an example, it is enough to discuss the relevance of the combination of mint and chocolate, for later on in the searches, suggestions of ice-cream parlors appear.
The English company NordVPN, a provider of services linked to virtual private networks, is using a type of data monitoring called "ultrasonic cross-tracking", which creates real databases on the tastes of each person.
This type of monitoring "listens" to background noise and converts it, in a sense, into personalized advertisements. According to NordVPN, this method of tracking can be associated with the "hidden" settings of certain mobile applications, whether on Android or iOS; this almost always happens when, for the first time you use an application, it asks you for access to the camera and microphone.
Thus, the study by NordVPN found that nearly half of Brits (45%) say they "have seen an ad for something pop up on their phones shortly after talking about it or seeing it on TV, without even looking for it." Sixty-two percent of consumers said they had no idea how to avoid it, and one in eight said the ads "frightened" them, according to more specific data from the study, provided by The Mirror newspaper.
Adrianus Warmenhoven, an executive at NordVPN said there are alternatives to limit such eavesdropping. "While it is impossible to stop ultrasonic beacons from working, you can reduce the likelihood that your smartphone can listen in by simply limiting the unnecessary permissions you have granted to apps on your device."
To change the permissions that apps have, you need to go to the phone's settings menu and look for the "privacy" option. There you should be able to see which apps have access to the microphone, and be offered options to limit that.