Venezuelan Air Force neutralizes unidentified aircraft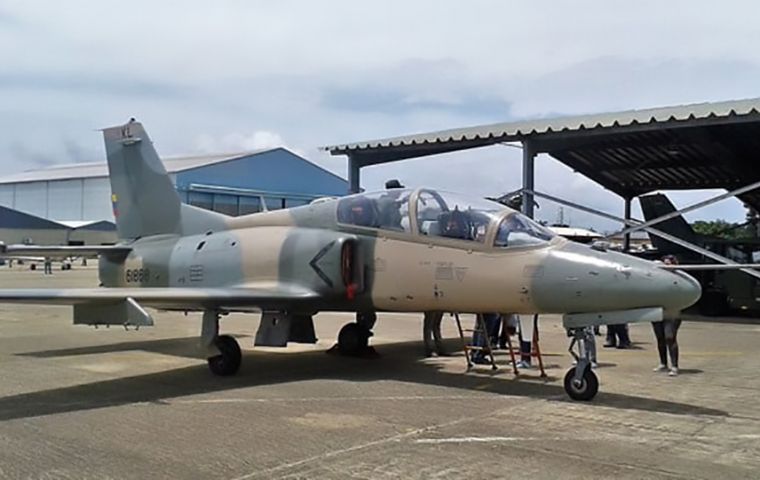 Venezuelan Air Force (FANB) authorities Monday confirmed having neutralized what became known as the 13th hostile aircraft so far this year. The unidentified airplane was detected in the state of Apure in the southwestern region.
"In the municipality of Pedro Camejo of Apure was detected by the radars of the [Territorial Defense System] #SDT a hostile aircraft with a disconnected transponder, without a visible identification or a flight plan, being declared target of interest and disabled for violating national sovereignty. It is No. 13 of 2023," FANB General Domingo Hernández Lárez said in a statement.
"The National Armed Forces will continue guarding all the spaces of the nation to guarantee the integrity of any attempt to violate the sovereignty of the Homeland of Bolivar," the authorities went on.
Hernández Lárez said the aircraft was shot down after the radars noticed the intrusion. He added that in 2013 alone, 13 aircraft have already been neutralized by the Venezuelan Armed Forces in defense of national spaces.
The spokesman also stressed that the neutralization of the aircraft was carried out "in accordance with the Law of Control for the Integral Defense of the Air Space of the Bolivarian Republic of Venezuela, in the exercise of sovereignty and attentive to the interests of security and defense."
Caracas has repeatedly argued that these aircraft usually belong to illegal drug trafficking through Venezuelan airspace. The Venezuelan military has also destroyed 60 clandestine airstrips in difficult-to-access territories in Venezuela so far this year.