IEA insists increasing fossil fuel production contradicts goals to stop global warming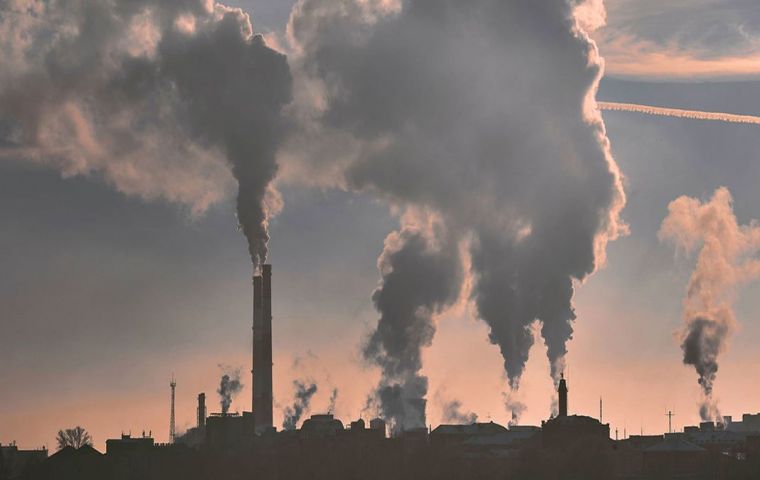 Fatih Birol, head of the powerful International Energy Agency, (IEA),, the Paris-based organization led by the energy ministers of mostly rich countries, has warned that companies that increase fossil fuel production are contradicting goals to stop the planet warming.
"If they see an increase of unabated oil, gas or coal production in their strategies... and at the same time they say that the company strategy is in line with the 1.5 degrees Celsius (2.7°F) target, there is a problem," Birol warned
The IEA, a global authority on energy data and analysis, has the ear of governments and companies around the world. The OECD group of industrialized countries created the agency after an oil crisis in 1973 to help secure energy supplies — most of which are fossil fuels.
But in recent years, its actions have expanded to help its members stop climate change. World leaders have promised to try to halt global warming to 1.5 C above pre-industrial levels by the end of the century. Current policies put it on track for nearly double that. And some fossil fuel companies plan to expand their operations.
"We have to bring the consumption of oil, gas and coal down," said Birol. "And if we are able to do that, if we have a trajectory like that, the current existing oil and gas fields and coal mines are more than enough to meet the demand growth."
The IEA's flagship World Energy Outlook report, published each year since 1998, projects how energy supply and demand will change around the world if policies stay the same.
In 2021, it added a landmark new scenario. As governments and investors started to stress about climate change, the IEA released a roadmap to show how the world economy can reach net-zero carbon dioxide emissions by 2050. Models suggest this target will keep warming to 1.5 C by the end of the century.
That scenario, said Birol, is now used as "a Bible of the energy world, the finance world and many, but not all, governments."
One of its key milestones is to stop spending money on new places to pump, drill and dig fuel from the ground. The pathway for 1.5 C shows "no new oil and gas fields approved for development" and "no new coal mines or mines extensions."
A more recent IEA report repeated the message, though it found room till the end of the decade for yearly investments of US$18 billion in new oil fields. These are fields that have already been approved but "require some further investment over the next few years as they ramp up to full production," an IEA spokesperson said
However a separate analysis from the International Institute for Sustainable Development, (IISD), a sustainability think tank, went a step further. It concluded that developing new oil and gas fields is "incompatible" with the 1.5 C target.
The net-zero emissions scenario of the latest IEA report also shows demand in 2050 for coal, oil and gas fall 90%, 80% and 70%, respectively. The findings have been taken up by climate activists and investors pushing energy companies to clean up their business.
If an oil company says it will increase production, "I don't agree with that, but it is their choice," said Birol. "But if they say, 'I am going to increase my oil production 3 million barrels per day and my company's strategy is in line with the Paris Agreement' — this doesn't work." In effect "there is a contradiction here — black and white," he concluded.