Patient died of avian flu in China, WHO confirms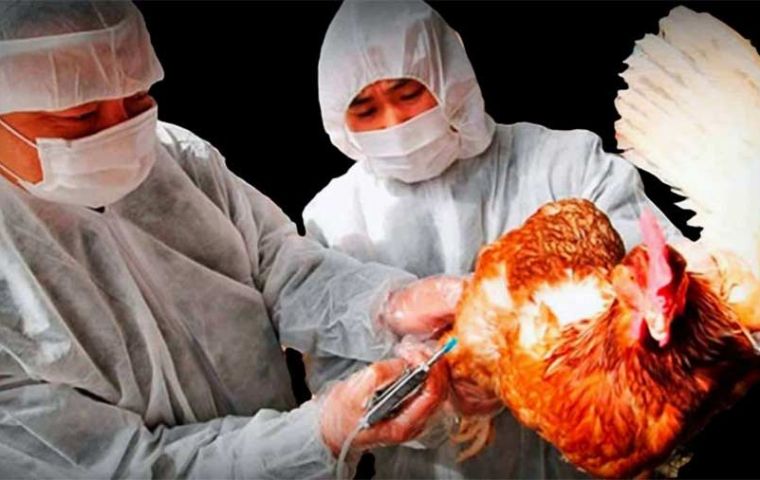 The World Health Organization (WHO) Tuesday confirmed one Chinese woman has died of the H3N8 variant of avian flu after being hospitalized for severe pneumonia on March 3.
The 56-year-old patient from Guandong Province, China, was infected with the avian influenza A (H3N8) virus on Feb. 22 and her case was detected through severe acute respiratory illness (SARI) surveillance. She died on March 16, 2023.
WHO reported that the woman had multiple underlying illnesses and a history of exposure to live poultry prior to the onset of the disease. It has also assured that no close contacts of the case developed an infection or symptoms of illness at the time of notification.
Environmental samples were collected from the patient's residence and from the market where she was exposed to the pathogen prior to the onset of the disease. Test results came out positive for H3.
It was the first death from the H3N8 variant of avian influenza in the Eastern Pacific region; to date, there are three cases of human infection with influenza A (H3N8) confirmed by WHO.
The H3N8 virus is a different subtype of influenza A not related to the H5N1 version currently spreading in wild birds and poultry worldwide. It first appeared on the North American continent and was until now considered capable of being transmitted to horses, dogs, and sea lions. It had not been detected in humans until the first two non-fatal cases in China in April and May 2022.
The WHO also stressed that according to data available so far, this virus is not transmitted among humans and therefore, "the risk of its spread at the national, regional, and global level is considered to be low." The agency, however, stressed the need for constant monitoring due to the permanent mutations of the viruses.