Members of the Falkland Islands Defense Force to take part in King's Coronation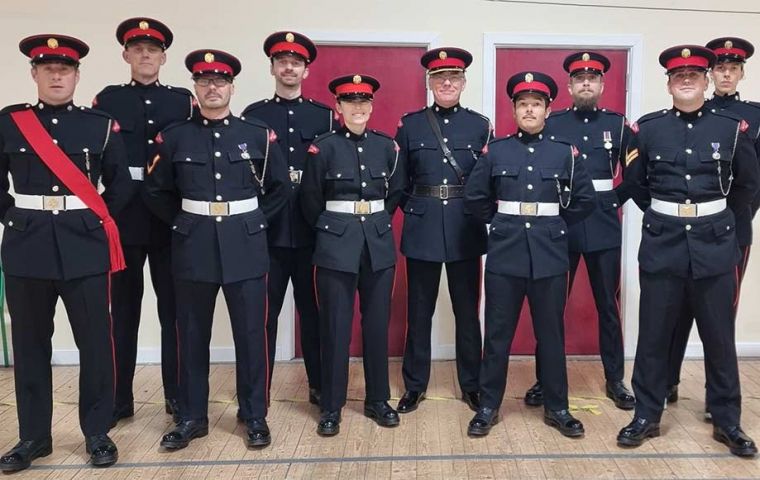 The Falkland Islands Government are delighted to announce that members from the Falkland Islands Defense Force have been invited to participate in His Majesty King Charles III Coronation in London on Saturday 6 May 2023.
The FIDF Commanding Officer, Major Justin McPhee will lead a detachment of 9 FIDF Soldiers who will depart the Islands on Tuesday 25 April.
This will allow for the detachment to undertake training in the UK, alongside other members of the Commonwealth, before representing the Falkland Islands at this historic occasion.
Major Justin McPhee said: "As a force we are deeply honoured to have been asked to take part in this historic event. Words cannot describe the feelings that we have knowing that the 9 soldiers and I will be able to march alongside members from our Commonwealth and UK family, in the first coronation any of us will have seen. We will be representing the Falkland Islands and I am sure that our soldiers will do this with great pride."
Photo:
From left to right: Sergeant Dan Biggs, Lance Corporal Steve Brown, Lance Corporal Al Baylis, Private John Woollacott, Private Amy Guest, Major Justin McPhee, Private Jordan Thomas, Private Adam Smyth, Corporal Dion Betts and Private Susannah Dickson