Petro lands in NY for busy week leading up to Summit with Biden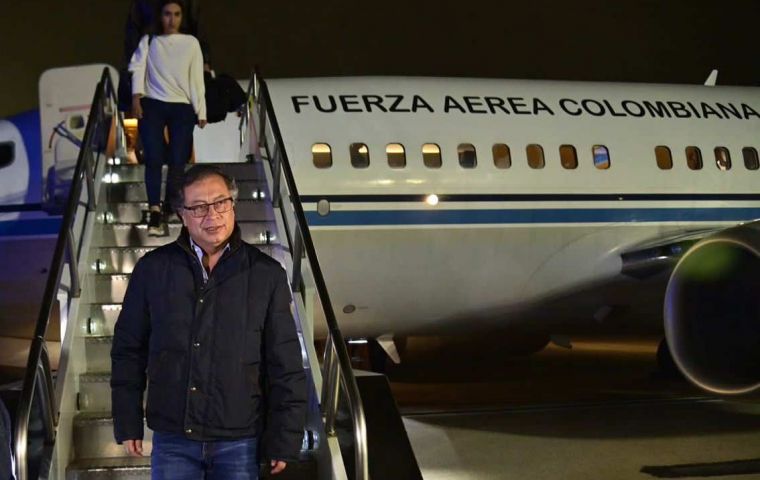 Colombian President Gustavo Petro Sunday landed in New York for a series of engagements leading to a bilateral summit with his United States colleague Joseph Biden at the White House on April 20.
Both leaders are expected to discuss Petro's policies on drug trafficking, his total peace plans with the country's guerrillas, migration, investment opportunities, and climate change, it was reported.
In the meantime, Petro will participate in a UN forum on the rights of the indigenous community as well as other Organization of American States (OAS) events, among other engagements, including meetings with lawmakers and businessmen. He will be in California on Tuesday to speak on the environment and social justice at Stanford University.
"Colombia is a key partner of the United States, and during the meeting, the two leaders will discuss how the United States and Colombia can continue to deepen our strong bilateral relationship by making progress on areas of mutual national interest, including promoting further economic and security cooperation," White House press secretary Karine Jean-Pierre said in a statement.
"The two leaders will also discuss joint efforts to combat climate change, counter-narcotics trafficking, address our regional migration challenge, and promote democratic values and human and labor rights in the region and the world," she added.