Brazil despite larger wheat crops, remains a net importer, but declining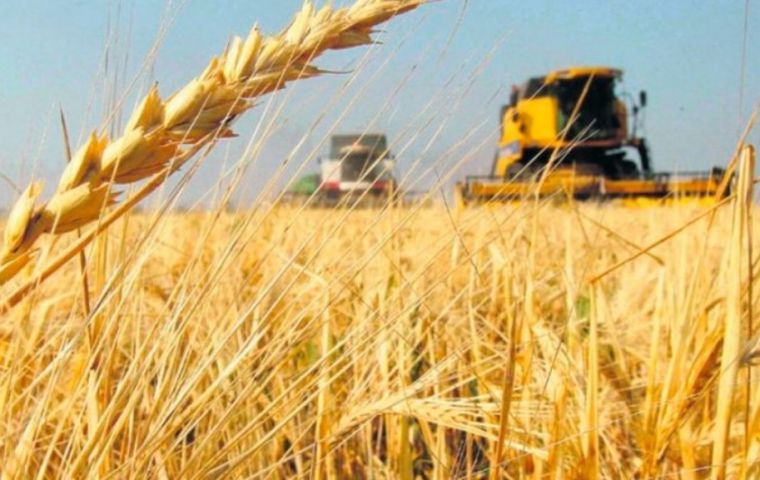 Brazilian farmers will harvest a record wheat crop of 11.3 million tons in the 2023/2024 season, compared with 11 million tons in the previous one, StoneX said on Monday. In its first forecast for the new crop, StoneX said farmers will expand the planted area by 6.1% to 3.48 million hectares (8.599 million acres).
This is because of "optimism" among wheat producers this year based on the expectation of costs remaining stable and demand strong, though wheat international prices have declined.
Brazil still does not produce all of the wheat it needs, with domestic demand seen at 13.2 million tons this season, stable from last year, according to StoneX data.
To help meet internal demand, Brazilian wheat imports are seen rising by 9.4%, to 6.15 million tons, with Argentina remaining a large supplier, StoneX said.
However yields in Brazil are likely to drop by 3.2% to 3,246 kilograms per hectare, StoneX predicted, noting the difficulty in keeping them above averages seen in the last harvest.
The southernmost state of Rio Grande do Sul, nex to Uruguay and Argentina, will remain Brazil's biggest wheat state based on planted area, followed by neighboring Parana.
But StoneX despite increased crop yields, sees an increase in imports by Brazil in the 2023/23 market year, owing mostly to a decrease in international prices.
"The North, Northeast, and Southeast regions will benefit from this and go back to receiving larger volumes internationally," said the report.
Brazilian imports in the new season are estimated at 6.15 million tons, up 9.4% compared to the previous cycle. On the other hand, wheat exports should retreat 17.44%, pegged at 2.13 million tons. Ending stocks should grow twofold to 3.9mt.