UK twelve month inflation in March eases to 10,1%, but Food remains strong having risen 19,1%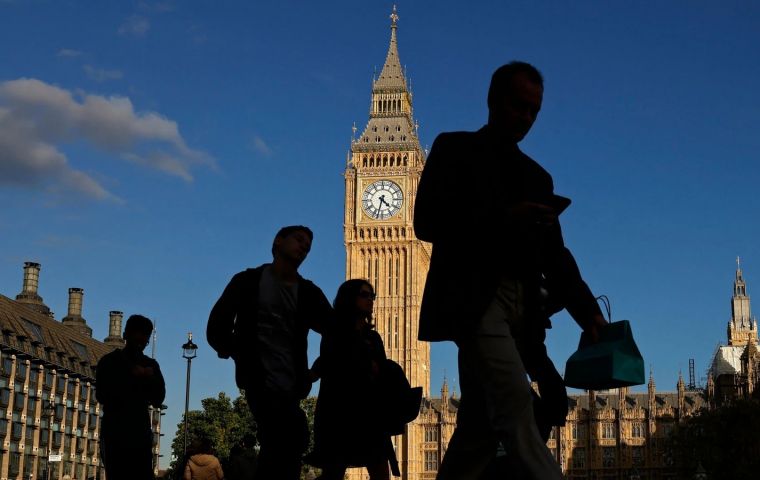 According to the Office for National Statistics, the consumer price inflation rate in the United Kingdom eased to 10.1% year-on-year in March 2023, down from 10.4% the month before.
However the Wednesday release was slightly above market expectations of 9.8% meaning the rate has remained above the 10% mark for a seventh consecutive period, and well above the Bank of England's 2% target for almost two years, suggesting policymakers might continue to raise borrowing costs to combat inflation.
Main upward pressure came from food and non-alcoholic beverages (19.1% vs 18.0% in February), recreation and culture (4.6% vs 4.0%), and miscellaneous goods and services (6.7% vs 6.6%). The cost for housing and utilities has also continued to increase at a solid pace (26.1% vs 26.6%), while inflation slowed for both transport (0.8% vs 2.9%) and restaurants and hotels (11.3% vs 12.1%).
The core inflation rate, which excludes volatile items such as energy and food, was unchanged at 6.2% in March, not far from September's record peak of 6.5%. Despite falling in March, Britain's inflation rate was the highest in Western Europe.
Last month the Bank of England said it expected inflation to "fall significantly" in the second quarter. In February, the BoE had forecast March inflation of 9.2%. While inflation is likely to fall naturally as the sharp increases in energy prices seen last year fall out of the annual comparison, the BoE is trying to judge how fast it will decline.
Recent indicators have looked mixed on that front, with data on Tuesday showing stronger-than-expected wage growth. Business surveys however show cooling cost and selling price pressure. Financial markets on Tuesday pointed to a roughly 80% chance that the BoE will raise interest rates next month.