Argentina to export oil to Chile again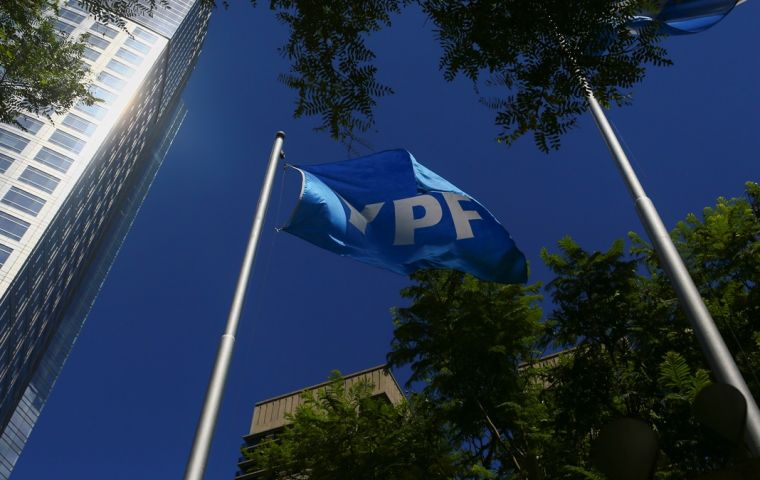 Beginning in June, Argentina will resume exporting oil to Chile after 17 years, the website Rio Negro reported.
The loading of crude oil into the Trasandino Pipeline is scheduled to begin in mid-May, and it takes two weeks to set up the system for permanent dispatch, the publication explained.
Other pipelines may be added shortly to reach 70,000 barrels per day.
In February 2006, the Oleoducto Trasandino (Otasa) line connecting northern Neuquén with Chile was closed due to a drop in output.
Around May 15, the 427-kilometer pipeline will start to be loaded again with oil. The line starts at YPF's Puesto Hernández area, located in the Rincón de los Sauces zone, crosses the Los Andes mountain range and reaches ENAP's Talcahuano refinery on the Chilean side.
According to YPF, filling the pipeline will take about two weeks until the line is ready so that the crude can flow permanently, that is to say that only in the first days of June will the system be able to export oil to Chile again.
"We are optimistic that we can reach that date", assured YPF's CEO Pablo Iuliano. "It must be taken into account that this is a complex work, which requires tests, integrity tests, pumping tests...," he added.
Iuliano described that "all the new equipment that is being put in place has to be tested... And if something has to be fixed, if a piece of equipment has to be changed," there would be a change in the schedule.
The official insisted it would be reckless of him "to say that one day of the year this is going to happen."
The reactivation of Otasa required the consortium formed by YPF, Chevron and ENAP to invest close to US$ 300 million, and will initially allow for the dispatch of 40,000 bpds. The volume to be shipped is a key issue because, as the line crosses the Andes, it requires a minimum load to prevent super-low temperatures from affecting the speed of the oil flow, it was also explained.
Although the pipeline has a nominal capacity of 109,000 barrels per day, this volume will not be reached in the short term, as YPF has warned that for the system to be able to operate at full capacity, further refurbishment work is required at ENAP's facilities on the Chilean side.
In spite of this, the new Vaca Muerta Norte pipeline is scheduled to start operations in September. This line has a much larger transportation capacity, but in principle it will enable the export of up to 70,000 barrels per day from September through Otasa, adding more production with the rest of the line to the Mendoza refineries.
(Source: Rio Negro)