Mexican Interior Secretary denies rumors about AMLO's health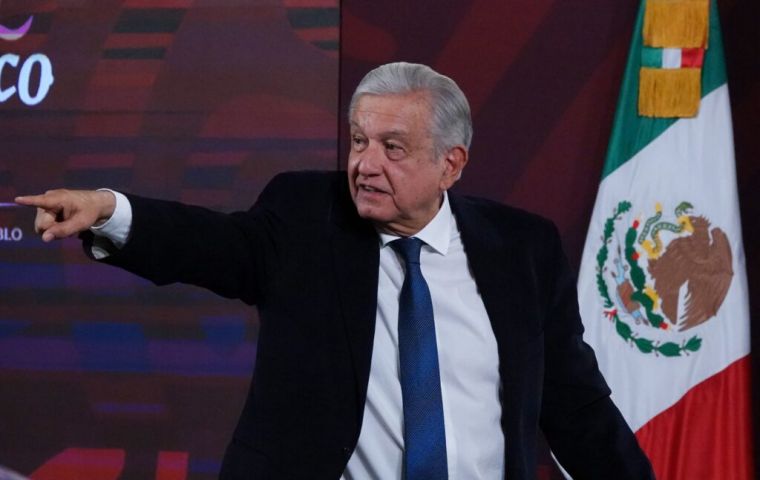 Mexican Secretary of the Interior Adán Augusto López Monday denied President Andrés Manuel López Obrador (AMLO) had suffered a heart attack or was even hospitalized following local media reports in that regard. AMLO is in isolation due to Covid-19, it was reported.
"There is nothing like that, they would like that, but he is in good health. He said it himself yesterday, he is 100% in terms of his heart health. And well, I believe that no one should be afraid that he has been infected with covid," said López, who sits in for the president in the daily press conferences.
AMLO had already fallen ill with covid-19 twice, the first time in January 2021 and the second in January 2022. The Mexican leader also suffers from hypertension. In January 2022 he had a catheterization and a heart scan, and in December 2013 he suffered an acute myocardial infarction, for which he then had coronary surgery.
"The president is in good health," Secretary López insisted. "They are slanderous, that's what they would like. I reiterate, the president is in good health, with the symptoms of a third Covid-19 infection, as he himself informed, and he is in full recovery, and surely in the next few days he will resume his activities in a normal way," he added while insisting that the head of state was at the National Palace and not at a hospital. He also denied that the President had fainted during his Yucatan tour, as some local media reported. "It is an absolute lie, it will not be the first time nor the last time, surely, that the Diario de Yucatán lies," he stressed. "Speculations are the product of some people's ill will," he said.