Falklands' population ensures access to the best of British TV and Radio content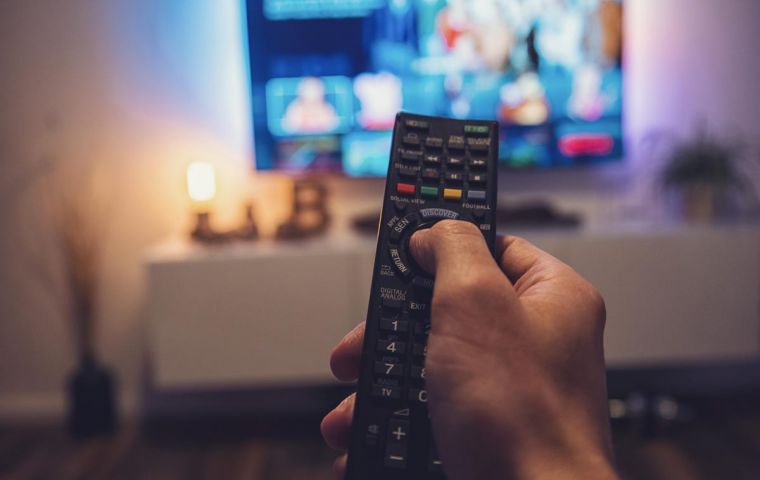 The Falkland Islands Government has announced that they have signed a new agreement with BFBS Media Ltd for the continued provision of Television, Radio and MiPlayer Services for the Falkland Islands.
The agreement will run until March 2026, ensuring all living and working in the Falklands will continue to be able to access a variety of UK TV channels and BFBS radio services. BFBS' 'MiPlayer' platform now delivers live and catch up services to many locations, without requiring the use of the internet. SURE South Atlantic Ltd provide support in hosting the MiPlayer platform allowing the community to access programs without using their data packages. BFBS have recently upgraded the equipment at Sapper Hill to provide a more up to date service for the people of Stanley and the wider Falklands community. BFBS will continue to provide satellite set top boxes to the residents of Camp.
Development and Commercial Services portfolio holder, MLA Mark Pollard, welcomed the contract signing: "The Falkland Islands Government and BFBS Media have had a close working relationship for years, and hope this will continue into the future now this agreement has been completed. Television, Radio and MiPlayer Services are really important for the local population in the Falkland Islands and we are looking forward to working with them throughout this contract and beyond."
BFBS Finance Director, David Hamilton said: "All of us at BFBS know just how important it is for the Falkland Islands general public to have access to the best of British TV and Radio content. We are delighted to be able to continue to innovate and deliver these services under the new agreement."
BFBS Media Ltd is the trading subsidiary of BFBS, a registered charity which has been a pioneer in armed forces broadcasting and communications for 80 years, bringing the best of UK entertainment, sport, news and music content to the Forces family worldwide.
To access MiPlayer please visit this website.