New strain of Covid-19 detected: Arcturus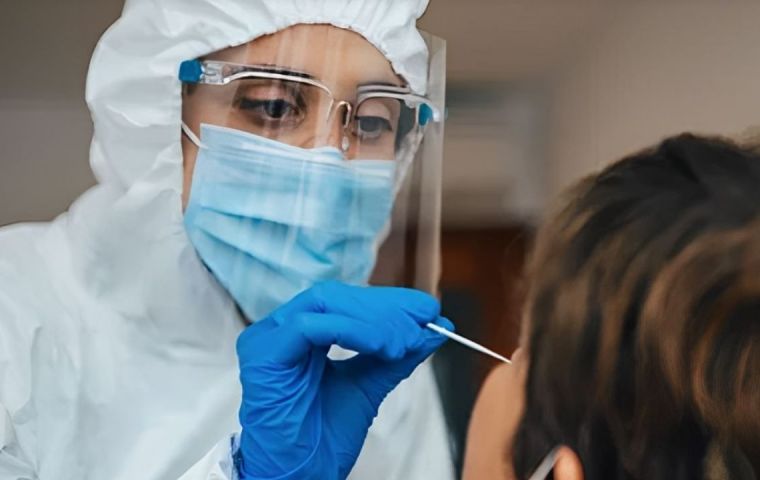 Scientists in India have detected at least 3,000 daily cases of a new subvariant of Covid-19 which has been dubbed "Arcturus" and is a sublineage of the Omicron version. The new strain has been reported to spread fast and affect even the vaccinated population. It also produces unforeseen symptoms.
The sublineage of Omicron XBB.1.16 emerged in late January and is already circulating in at least 32 countries. In India, this strain already generates some 3,000 cases per day and certain states - such as Haryana - have returned to the mandatory use of facemasks in public places.
Arcturus is of concern due to the speed with which it is transmitted and its greater capacity to evade the immunity generated by vaccines, two reasons that led the World Health Organization (WHO) to closely follow this new lineage.
However, the organization stressed that the risk of developing a more serious disease due to this strain is low, which is why it was not classified as a really worrying variant, although it is being closely observed.
"There are currently about 800 sequences of this strain, most of which are found in India, where it has already replaced other circulating variants," the WHO reported.
The Arcturus subvariant stems from the Omicron strain of Covid-19 and is known as XBB.1.16 since it descends from the recombinant variant XBB, which combines two sublineages of Omicron BA.2. Arcturus appears to be linked to one of the most widespread subvariants of Omicron, XBB.1.5, responsible for the latest waves of cases in countries such as the United States or the United Kingdom in early 2023.
The XBB.1.16 sublineage has only two genetic changes that differentiate it from its predecessor, Francois Balloux, director of the Institute of Genetics at the University College of London (UCL), explained in a statement.
Given their similarities, scientists do not expect Arcturus to thrive in nations that suffered increases in cases with XBB.1.5 in the early months of 2023, although it may still generate rises in nations such as China or India, where the previous subvariant did not have a major impact at the time, Balloux also pointed out.
Arcturus' symptoms are not consistent with those typical of Covid-19: Although muscle pain, fever, sore throats, and headaches remain, signs similar to those of conjunctivitis are now added: red eyes, itching and irritation of eyes, and watery or yellowish-green discharge from the eyes.