Uruguayan Senate gives nod to pension reform bill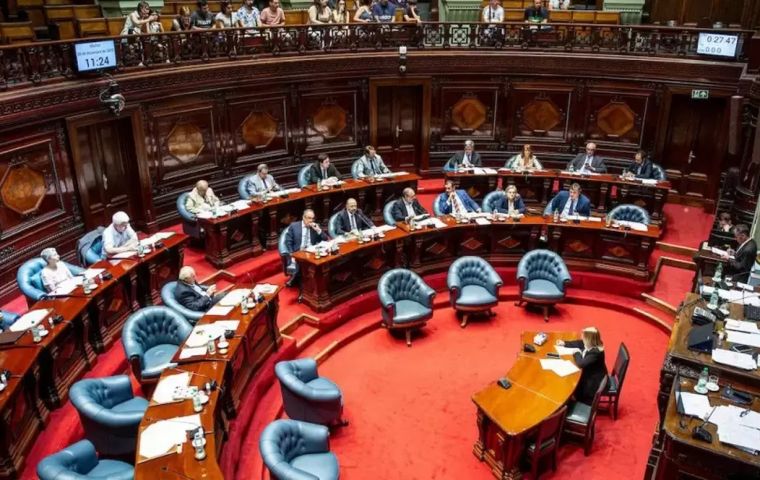 Uruguay's Senate Thursday approved at around 9 pm the pension reform bill which is now up to President Luis Lacalle Pou to be signed into law.
After a six-hour session, 17 of the 28 Senators present voted in favor of the initiative with the amendments introduced by the House of Deputies. The Upper House had already approved the bill last December and now voted only on the modifications.
Read also: Uruguayan workers strike against Government's pension reform proposal approved by Parliament
"It has been a topic discussed in the press, in the political system, in public opinion, and the need for reform has been installed, but perhaps it is necessary to explain a little, to talk a little more about it. From the government's point of view, from the political point of view, it has been several years, perhaps more than 15 years, that the whole political system understood that the reform was urgent," said Lacalle in a video release.
The head of state also insisted the measure was urgent "because of life expectancy, we all know, fortunately, that humanity is going to tend to live longer and live better, which will surely extend its working life, its life of full activity, on the other hand, we have a very low birth rate, to be clear, the active/passive ratio has been decreasing, generating risk."
"Sometimes it is hard to imagine the future, but the numbers we have today clearly indicate that more and more Uruguayans' taxes are used and needed to support the pension system; the contributions directly involved in the social security system are not enough to sustain that system."
The Lowe House had approved the bill on Tuesday night.
Opposition Broad Front (Frente Amplio) leader Fernando Pereira has dubbed the social security reform bill a "Frankenstein" because "most workers will work more and earn less."