SARS cases on the rise in Brazil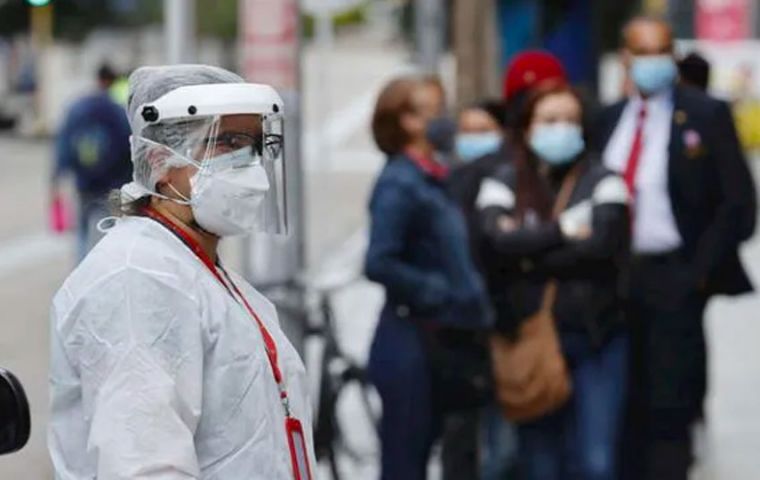 While insisting on the importance of vaccination against Covid-19 and flu, Brazil's Oswaldo Cruz Foundation (Fiocruz) denounced a rise in the number of SARS (Severe Acute Respiratory Syndrome) cases in 19 out of 27 in the last 6 weeks ending April 15, Agencia Brasil reported.
The analysis by age group indicates that the respiratory syncytial virus (RSV) is the main contributor to the surge in cases among children, whereas SARS-CoV-2 (Covid-19) continues to be predominant among adults.
Fiocruz points out the significance of other incidents resulting from influenza A and B viruses and notes that the data from its Infogripe bulletin emphasizes the need for greater population participation in vaccination against both Covid-19 and the flu.
After analyzing the epidemiological data of the past four weeks, the predominant respiratory viruses were identified as follows: SARS-CoV-2/Covid-19 (68.6%), influenza A (12.6%), respiratory syncytial virus (10.9%), and influenza B (7.9%). Of the fatalities recorded during this period, 75 % were attributed to SARS-CoV-2 (Covid-19).
According to Fiocruz, there were 2,678 recorded deaths due to SARS cases in 2023, out of which 1,572 (58.7%) were confirmed with positive laboratory results for respiratory viruses. Among the positive results, 85.6% were attributed to SARS-CoV-2 (Covid-19), 4.5% to RSV, 4.3% to influenza A, and 2.9% to influenza B.
(Source: Agencia Brasil)