Turkish secret service guns down ISIS leader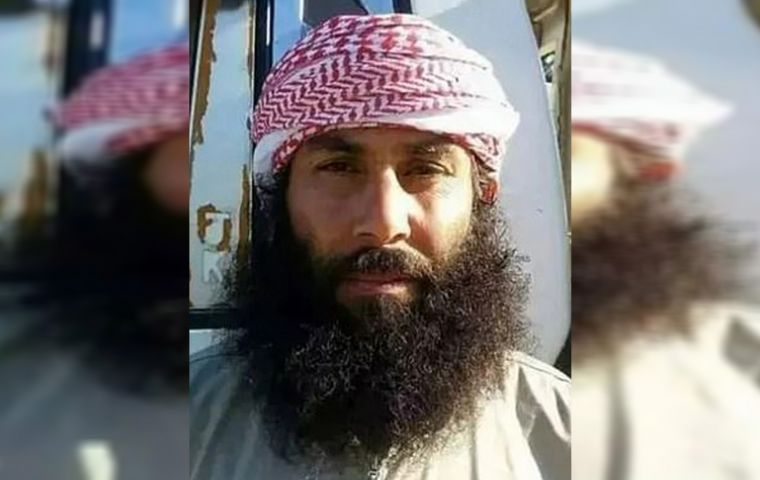 Türkiye's President Recep Tayyip Erdogan Sunday announced that his country's secret service -known as MIT- had "neutralized" ISIS leader Abu al Husein al Qurashi, in an operation in Syria.
"MIT has long been tracking the so-called leader of the Islamic State, Abu Hussein al-Qurashi. Yesterday, this person was neutralized in Syria," Erdogan said on TRT public television.
"Our fight against terrorist organizations continues, without making distinctions. During our time, MIT has become an international fighting organization, reaching a level of talking with the American and Russian secret services," he added.
Codename Abu al Husein al Qurashi succeeded Abu Hasan al Qurashi, killed in southern Syria in a Washington-sanctioned mission in Syrian government-controlled territory on 30 November last. Abu Hasan had replaced in February 2022 Abu Ibrahim al Hashimi al Qurashi, who had become the successor of the first 'caliph' of IS, Abu Bakr al Baghdadi in 2019.
An Agence France Presse (AFP) correspondent in northern Syria said Turkish intelligence agents and local military police, backed by Turkey, had on Saturday sealed off a zone in Jindires, in the northwest region of Afrin. Residents told AFP that an operation had targeted an abandoned farm that was being used as an Islamic school. Turkey has deployed troops in northern Syria since 2020 and controls entire zones with the help of Syrian forces.
The United States carried out a helicopter raid in northern Syria in mid-April, saying ISIS had been planning attacks in Europe and the Middle East. US Central Command said they had killed senior ISIS leader Abd-al Hadi Mahmud al-Haji Ali. Suspected Islamic State group fighters killed at least 41 people, 24 of them civilians, on April 16 in Syria. In the first week of April, the US forces said they had killed an ISIS group leader responsible for planning attacks in Europe.