UK expected to reopen Brazilian poultry imports at the latest in June, minister Fávaro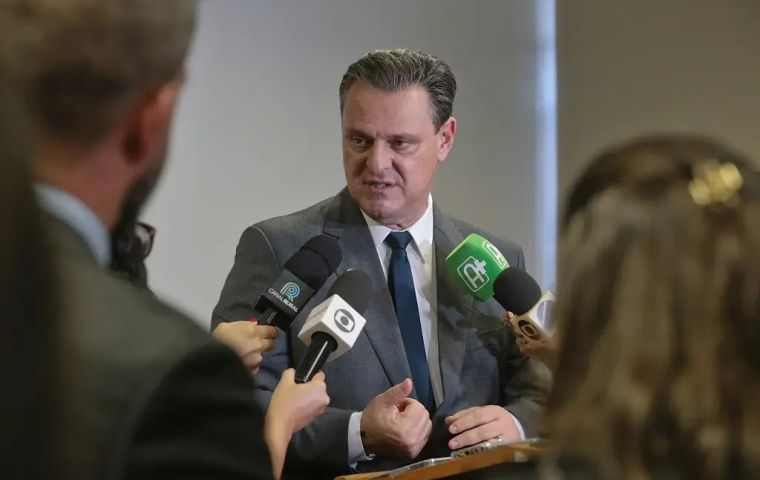 With no new shipments since 2017, Brazilian poultry exports to the UK are set to be re-launched this year, announced Minister of Agriculture Carlos Fávaro at an agribusiness seminar in São Paulo last week.
"If not in May, when the president should attend King Charles' coronation, there are high hopes in the market that the [UK] should open its doors to the Brazilian poultry products again by June," guaranteed the minister commenting upon his visit to the UK last week and the reputation of Brazilian products in the European market.
Although Brazil is licensed to export beef and chicken to Europe, no more export licenses have been issued since operation "Carne Fraca," and the list of pre-qualified plants is still suspended.
According to the minister, the volume currently shipped by Brazil falls short of the 2016 volumes, a year before the operation was launched.
"The European Union kept these restrictions in place, which is an ongoing debate, but the United Kingdom had to come up with its own good practices parameters since it is no longer part of the EU. They came to Brazil, conducted inspections, and now we are negotiating with the knowledge that the overall opinion is favorable for re-launching exports," explained the minister, referring to the region's sharp rise in food prices following the pandemic.
According to the European Food Safety Authority (EFSA), the European continent is witnessing its biggest avian flu outbreak, with 37 nations affected and 2,540 cases in commercial poultry establishments between October 2021 and September 2022.
The situation has led to a sharp rise in chicken meat, eggs, and derivatives prices.
"Brazil also fulfills the role of helping them fight post-pandemic food inflation with great quality meat, a good sanitary system, and the seal of the Brazilian brand synonymous of prime quality," added Fávaro.