Falklands Government agrees to contract extension for the supply of Management Services at FIPASS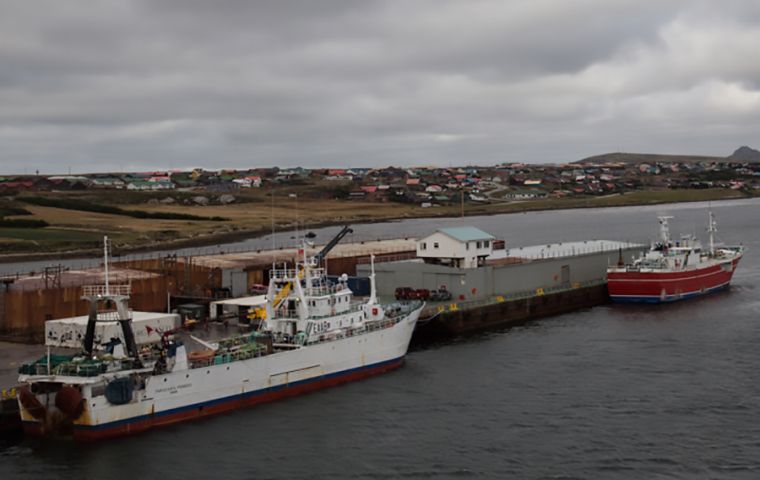 Following the meeting of Executive Council on Tuesday 25 April it was agreed to extend the contract between the Falkland Islands Government (FIG) and Atlink for the management services to FIPASS until February 2028.
The extension of the contract will provide continuity of the management and ongoing operations of FIPASS during the crucial current phase of remedial works and planning for phased replacement of the floating barge structure. On completion of the contract extension period, the management contract will be publicly tendered through the normal channels.
Atlink continue to provide a high quality of management and have invested in health and safety procedures to the standards of the International Organization for Standardization (ISO) 45001:2018.
Portfolio Holder for Commercial Services, MLA Mark Pollard said: "The extension of this contract will ensure that the high standard of management that Atlink provides remains in place. Remedial works and the replacement of barges at FIPASS will be undertaken in due course and it is vital that management of the facility is provided by a company who have excellent knowledge of FIPASS."
FIPASS General Manager, Garry Ross, said: "Atlink is delighted to be able to keep working with the Falkland Islands Government to provide management services for FIPASS. We continue to be committed to the highest standards of health and safety and user experience, and with our existing skilled team we look forward to ongoing improvements in coming years."