WHO announces end of Covid-19 "emergency of international concern"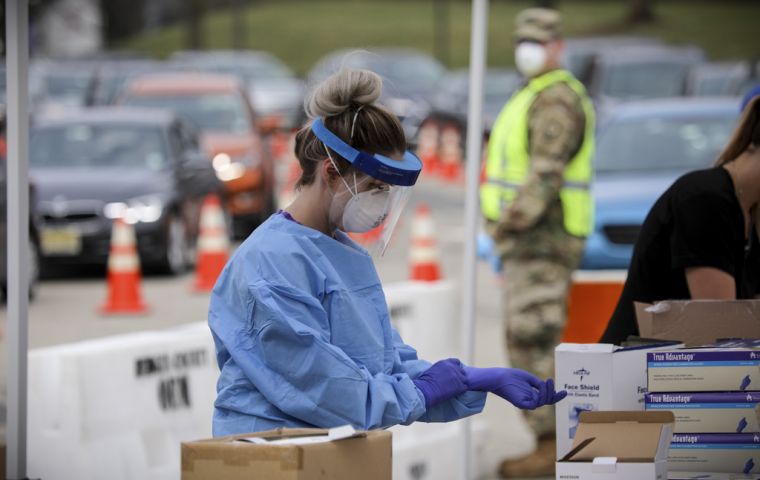 The World Health Organization (WHO) Friday decided to declare "Covid-19 no longer a health emergency of international concern," announced Director-General Tedros Adhanom Ghebreyesus, who added that the malady left "at least 20 million" people dead globally, which is almost threefold the official toll.
"As we speak, thousands of people around the world are fighting for their lives in intensive care units. And millions more continue to live with the debilitating effects of the post-Covid condition," he went on.
Still, "it is with great hope that I declare that the coronavirus has ended as a global health emergency. However, that does not mean it is over as a global health threat. Last week, Covid-19 claimed a life every three minutes, and those are just the deaths we know about," he stressed.
"This virus is here to stay. It's still killing and it's still changing. There remains a risk that new variants will emerge that will lead to further increases in cases and deaths," he admitted, and warned that "the worst thing any country could do now is to use this news as a reason to let its guard down, dismantle the (health) systems it has built, or send the message to its people that Covid-19 is not a cause for concern," he also warned.
"What this news means is that it is time for countries to transition from emergency mode to managing Covid-19 along with other infectious diseases," he insisted.
The WHO's emergency declaration, although not binding for countries, helps mobilize resources more quickly, and authorize drugs (or vaccines) with fewer formalities or issue resolutions that have a greater impact in the Member States. Covid-19 had been declared a pandemic on March 11, 2020, to draw the world's attention to the seriousness of the coronavirus.
"It is true that the virus continues to circulate. It is true that there are many uncertainties about the evolution of the virus. It is true that there are still gaps in surveillance, especially in the most vulnerable countries. But the situation has improved considerably, with less mortality and more immunity, either induced by vaccines or by natural infections. It is time to change the tool (emergency) to generate mobilization and reaction, but it should not be abused, because it does not adapt to events that become chronic, such as covid," explained Didier Houssin, chairman of the emergency committee which advised WHO.