Lula supports Assange's cause
Tuesday, May 9th 2023 - 10:24 UTC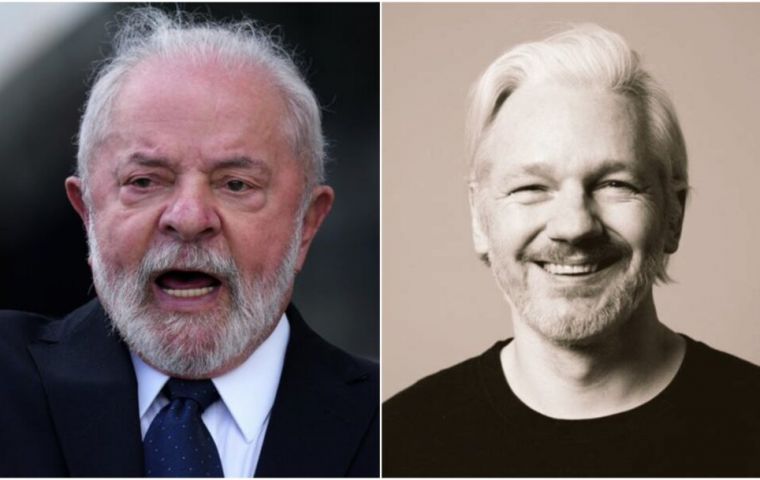 During his recent visit to London, Brazilian President Luiz Inacio Lula da Silva expressed his strong disapproval of the UK's treatment of Julian Assange. Lula criticized the UK for imprisoning the WikiLeaks founder for his professional activities as a journalist and called for his immediate release.
"It is an embarrassment that a journalist who denounced trickery by one state against another is arrested, condemned to die in jail and we do nothing to free him. It's a crazy thing," Lula told reporters. He also criticized the media for failing to support their colleague.
The Brazilian President firmly believes that Assange's case is a matter of freedom of expression and that he is behind bars simply because he exposed wrongdoing.
Assange was arrested by British authorities after Ecuador revoked his asylum status and allowed the UK police to remove him from the country's embassy in London. The WikiLeaks founder had been sheltering in the diplomatic mission's premises since 2012.
On the day of his arrest, the US Department of Justice served Assange with 17 charges under the Espionage Act, which could potentially put him behind bars for 175 years. His defense team is currently fighting a US extradition request.
The charges are linked to his publication of classified material obtained by whistleblowers, including classified documents alleging US war crimes in Iraq and Afghanistan.