Argentine Supreme Court halts provincial elections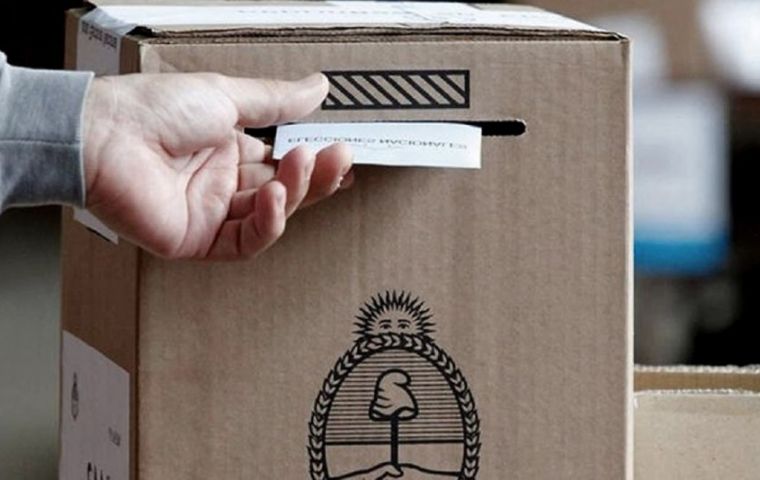 Argentina's Supreme Court (CSJN) ordered the gubernatorial elections in the provinces of Tucumán and San Juan scheduled for this coming weekend halted after two candidates were believed to be in breach of local Constitutions that ban perpetual reelections.
The CSJN declared it had original jurisdiction to rule in the cases of Sergio Uñac, who runs for governor of San Juan, and of Juan Manzur, who seeks to become Lieutenant Governor of Tucumán following challenges filed by the opposition. The Court granted five days for Uñac and Manzur to file their defenses.
"To grant the precautionary measure requested and, consequently, to suspend the call for the election of governor and vice-governor of the Province of Tucumán on May 14, until a definitive ruling is issued", since Manzur has served two consecutive terms as governor, and now he could not compete for the vice-governorship.
In the case of San Juan's Uñac, the opposition argued that if he were elected he would complete "four terms", a duration prohibited by the local Constitution, and, in the case of Manzur, that having been twice governor, he would also be violating the rule of alternation.
The CSJN also requested the provincial electoral courts to send reports on the candidacies within a maximum term of five days.
To justify the suspension of the elections, the Court cited its own jurisprudence in which it considered it a duty to protect "the republican virtue of discouraging the possibility of a perpetuation in power."
The injunctions were filed by the "Partido para la Justicia Social" of Tucumán and by the group "Evolución Liberal" of San Juan. The rulings of the highest court are signed by Justices Horacio Rosatti, Juan Carlos Maqueda, and Carlos Rosenkrantz.
The provinces of Tucumán and San Juan had provincial elections scheduled for next Sunday, together with La Pampa, Salta, and Tierra del Fuego.
"In a clear interference in the democratic process and the autonomy of the provinces, the Supreme Court today aligned itself with the opposition to anticipate what was foreseen as possible Peronist victories in the provinces of San Juan and Tucumán next Sunday," President Alberto Fernández said on Twitter.