Trump found guilty of sexual assault in civil court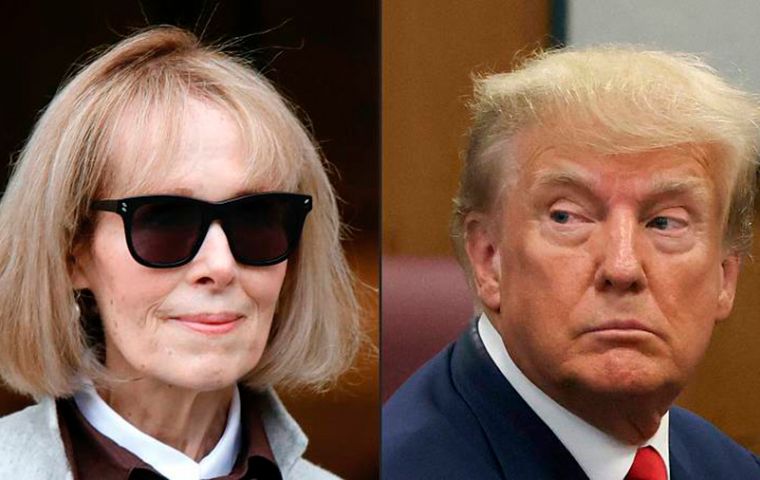 Former US President Donald Trump has been found guilty of sexual assault and defamation against former journalist E. Jean Carroll in a trial by jury at a Manhattan federal civil court Tuesday.
Trump denied ever meeting the alleged victim whom he shall be paying US$ 5 million in compensation for events that were said to have taken place in the |990s.
The journalist accused Trump of having raped her in the fitting room of a New York department store, in addition to defaming her when she made the situation public in a 2019 book.
Carroll filed the complaint against Trump in November 2022 under New York's Adult Survivor Law, a regulation that allowed accusations referring to sexual assaults that had already met the corresponding deadline to make the claim.
"I have no idea who this woman is. This verdict is a disgrace, the continuation of the greatest witch hunt of all time," the businessman wrote entirely in capital letters on Truth Social.
The jury began deliberating Tuesday morning after a two-week trial and took less than three hours to reach a unanimous verdict, finding him liable for "sexual abuse," but not rape, and defamation against Carroll in a civil trial.
This is the first time that Trump is convicted after leaving the presidency of the country, although last January his company, the Trump Organization, was sentenced to pay US$ 1.61 million for a tax evasion scheme.