WHO declares end of monkeypox emergency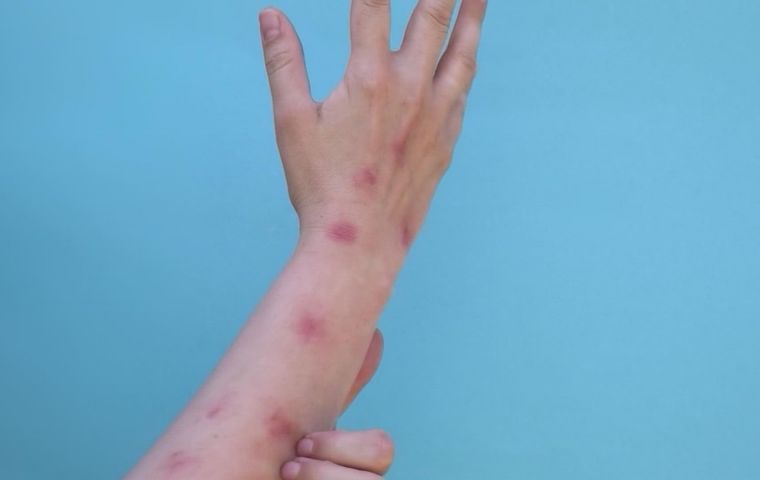 Monkeypox, or MPOX, is no longer a global health emergency, the World Health Organization declared Thursday after a nearly one-year-long alert for the disease that resulted in 87,000 confirmed cases in 111 countries, and 140 deaths recorded worldwide.
The decision was announced at a press conference by WHO Director General, Tedros Adhanom Ghebreyesus, one day after the meeting of the Emergency Committee that analyzed the outbreak situation on a quarterly basis, whose cases have been reduced by 90% in the last three months.
"Yesterday the Monkeypox Emergency Committee met and agreed on a new plan and recommended to me that the international outbreak no longer represents a public health emergency of international concern. I have accepted that advice, and I am pleased to declare that monkeypox is no longer a global public health emergency," Tedros announced while cautioning that "that does not mean that the work is over."
The WHO director-general said that, although the alerts for monkeypox and Covid-19 have ended, "the threat of new waves remains for both" claiming that "both viruses continue to circulate and both continue to kill."
Tedros welcomed the "downward trend" in monkeypox cases globally, but clarified that the virus continues to affect communities in all regions, including Africa, "where transmission is still not well understood" and said that travel-related infections also pose a risk.
In May 2022, outbreaks of monkeypox began to be reported in Europe and the United States, outside the 10 or so countries in Central and West Africa where the disease had been endemic for some time. According to Tedros, there were almost 90% fewer cases during the last three months compared to the previous three months.
However, he cautioned that the disease continues to present major public health challenges that require a robust, proactive, and sustainable response, and urged countries to maintain surveillance and access to diagnostic tests and vaccines.
Ghebreyesus insisted that untreated people with HIV are particularly at risk for monkeypox, a malady characterized by skin rashes that may appear on the genital organs or in the mouth, while it may also cause fever, sore throat, or lymph node pain.
This disease is transmitted through close contact with infected people or animals, as well as through objects contaminated by the patient, such as clothing or bed sheets.