Chile ups tax burden on copper mining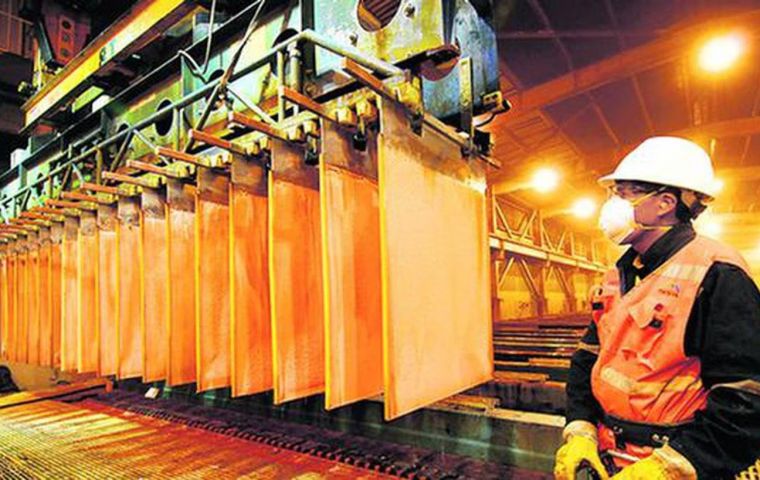 Chile's Lower House Wednesday passed a bill increasing taxation on large copper mining, with which the Government of President Gabriel Boric Font intends to feed the country's coffers, it was reported in Santiago.
"Thanks to a transversal agreement, we approved a project that will allow a better distribution of the wealth that we generate among all of us," Boric posted on Twitter. "We advance in decentralization and in the delivery of more resources for all the regions of Chile," he added.
By 101 votes in favor, 24 against, and 3 abstentions, the House gave the nod to a bill that also establishes that a third of the proceeds (close to US$ 450 million) will be destined for regional governments and municipalities.
"With this legislation, we seek to avoid what happened many times in the past with the country's natural wealth, which was exploited, disappeared, and left very little for the country and for its future development," said Finance Minister Mario Marcel.
The initiative contemplates a maximum effective tax rate (the ceiling that large mining companies will pay in taxes) of 46.5% of the operating profit for those companies that produce more than 80,000 metric tons of fine copper, and 45.5% for those that produce between 50,000 and 80,000 tons. Companies producing less than 12,000 tons will be exempt from the duty, while those producing between 12,000 and 50,000 tons will maintain their current progressive rate regime of between 0.4 % and 4.4 % of their annual production.
Chile is the world's largest copper producer.