Fiftieth anniversary of Stanley Power Station in the Falklands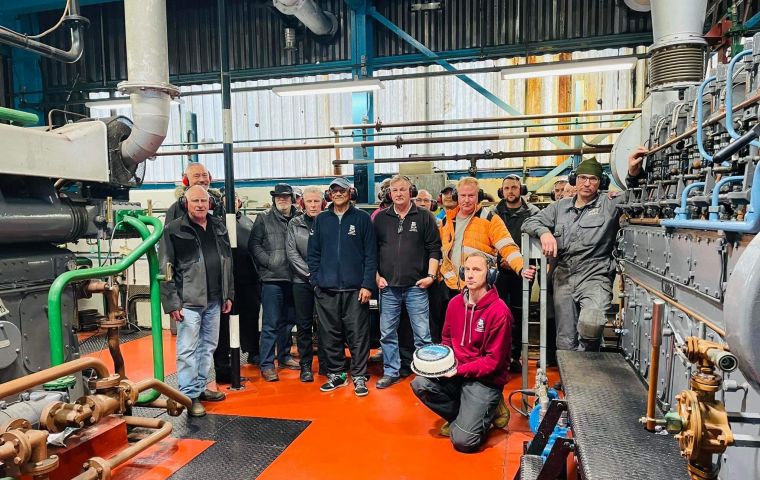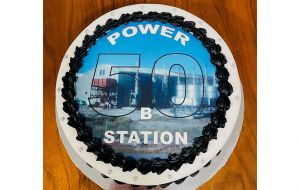 The Falkland Islands Power and Electrical Section are delighted to be able to celebrate 50 years of service for Power Station 'B'. On 19 May 1973 Power Station 'B' was opened by then Governor Mr E G Lewis CMG OBE, and in attendance were members of the public, alongside Power Station staff and those who built the station.
At the time, the Superintendent of Works was responsible for ensuring that the terms of the contract were fully adhered to and that a high level of workmanship was maintained throughout. 50 years on the skilled work of the local builders remains clear.
During the war in1982, the staff at the station worked tirelessly to maintain and repair the Stanley power supply, sometimes putting themselves at considerable risk.
Currently, the Power and Electrical Section have 22 staff, made up of management, stores personnel, five mechanical staff, six electrical staff and seven power station operators who work a shift system to permanently man the control room 24 hours a day.
Their workload is vast, from repairing faults during storms to adapting their way of working during COVID-19 to ensure that they were working safely and still providing a critical service.
Portfolio Holder for Environment and Public Infrastructure, MLA Pete Biggs said: "We often take for granted how lucky we are in Stanley that when we want power it is there waiting. We forget that for 50 years Power Station 'B' and the dedicated workforce has ensured that houses in Stanley can benefit from 24-hour power. Our community has massively grown in 50 years and the team at the Power and Electrical
Station have done an incredible job to make sure that all new properties are on the grid. The members and I would like to extend our sincere gratitude and thanks to employees past and present for all their work,
you truly are a credit to the government."
Chief Executive, Andy Keeling added: "I'm incredibly proud of the hard work and dedication that the team at the Power Station provide. They are often faced with huge challenges but always approach them with a positive attitude and are one of the many behind the scene heroes in government. I would like to thank each and every one of them for their work over the years."
MLA Gavin Short also popped up at the Stanley B power station to join the 50th celebration of its opening. "We would like to say a massive thank you to all the staff for working tirelessly to provide us all with 24 hour power."
"A huge shout to all the crew of the station...and I also worked with the late John Rowlands who headed the gang who built it," recalled MLA Gavin Short