Brazil declares bird flu emergency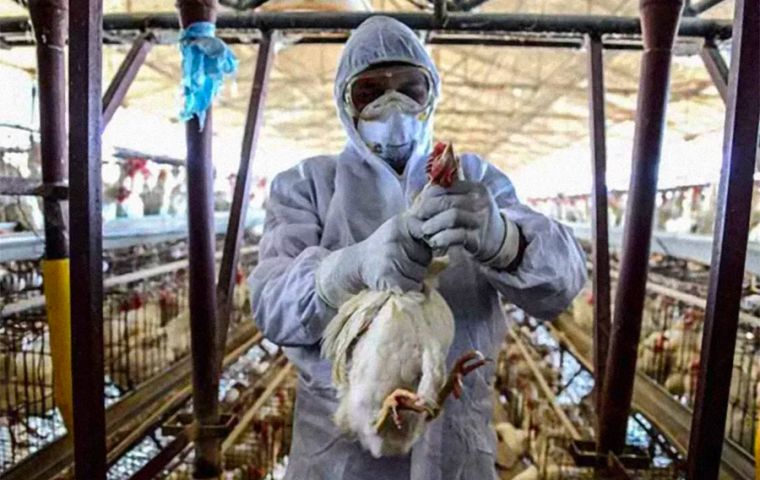 Brazilian authorities have decreed a nationwide animal health emergency, it was published Tuesday in an extra issue of the Diário Oficial da União (Official Gazette), Agencia Brasil reported. Agriculture and Livestock Minister Carlos Favaro signed the ordinance dated May 22 which will be effective for the next 180 days.
The measure seeks to prevent the disease from reaching the production of subsistence and commercial birds, in addition to preserving the fauna and human health. Also according to the ministry, the declaration of a state of animal health emergency allows for federal funding to be allocated to the matter, in addition to coordination with other ministries, and even non-governmental organizations.
On May 22, the Federal Agricultural Defense Laboratory of São Paulo confirmed three new positive cases of avian influenza (H5N1) in Espírito Santo, which were under investigation since last week. The wild birds of the species Thalasseus acuflavidus (popular name trinta-réis-de-bando) were found in the cities of Linhares, Itapemirim, and Vitória.
There are eight confirmed cases of birds nationwide: seven in Espírito Santo, in the municipalities of Marataízes, Cariacica, Vitória, Nova Venécia, Linhares, and Itapemirim; and one in Rio de Janeiro state, in São João da Barra. Besides the species Thalasseus acuflavidus, there are also cases in birds of the Sula leucogaster (atobá-pardo) and Thalasseus maximus (trinta-réis real), Agencia Brasil also pointed out quoting Ministry sources.
In order to prevent the disease from spreading, people were advised not to handle sick or dead birds and call the nearest veterinary service for help.
Brazil's government insisted there were no changes in the country's status as a nation free from avian influenza before the World Organization for Animal Health because there is no case recorded in commercial bird production.
The emergency measure also suspends indefinitely any exhibition, tournament, fair, and any other events requiring the agglomeration of birds.
"The measure applies to any species of productive birds, ornamental birds, passerines, wild or exotic birds in captivity, and other birds raised for other purposes," the Ministry explained.
Also on Monday, the Secretary of Agricultural Defense installed an Emergency Operations Center to coordinate, plan, evaluate, and control national actions related to avian flu. "The group will be responsible for coordinating prevention, surveillance, and public health care actions, as well as articulating information among other ministries, agencies, state agencies, and the private sector," the Ministry also noted.
(Source: Agencia Brasil)