Lula says Zelensky stood him up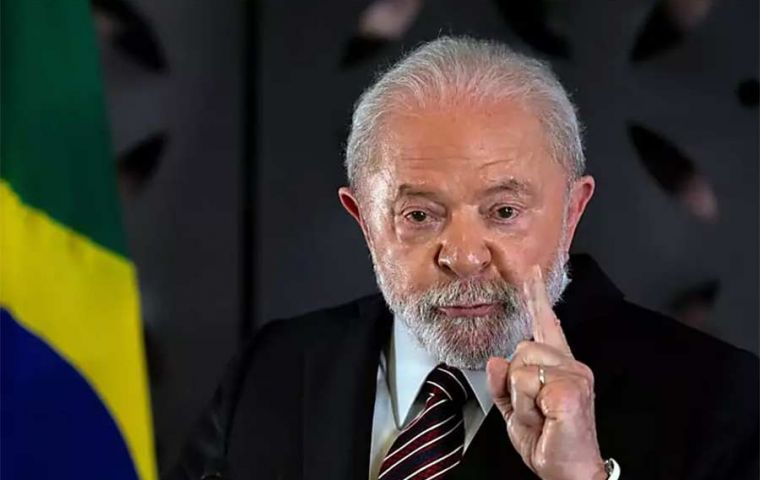 Brazilian President Luiz Inácio Lula Da Silva said he was supposed to have met with his Ukrainian colleague Volodymyr Zelensky last weekend in Hiroshima but that the European leader must have had more important engagements. "I'm not disappointed, I'm upset," Lula was quoted as saying while confirming the meeting had been arranged.
Read also: No Lula-Zelensky meeting in Hiroshima after all
"We waited, we received information that they had been delayed, and in the meantime, I attended to the leader of Vietnam. He left, we waited and Ukraine did not show up. That's what happened," Lula told Folha while adding that he perceived a certain "disinterest" of his Ukrainian counterpart "in negotiating peace".
"If he had another more serious problem, a more important meeting, I don't know. The concrete fact is that I was scheduled to meet with Zelensky here in this room at 3:15 p.m. and he never showed up," said Lula, according to a Folha report. "Zelensky is of age, he knows what he is doing," Lula added. "Although the meeting did not take place now, there will be other opportunities in the future," he went on.
"I am trying, with India, China, Indonesia, and other countries, to build a bloc to try a policy of peace in the world," Lula said. "We are a group of countries of the South that want to find the peace that the North is not achieving," the Workers' Party leader explained.
Lula was criticized last month when he accused the United States of "encouraging" war. On Monday he upped the ante when saying that US President Joseph Biden's message that [Russian President Vladimir] "Putin must surrender and pay for everything he destroyed" was "not helping."
The Brazilian President also said he did not understand the point of meeting with Zelensky at this time because neither the Ukrainian leader nor Putin show signs of wanting peace. "For now, both are convinced that they are going to win the war," he said.
Meanwhile, Zelensky was sarcastic: "Perhaps the scheduling problems disappointed Lula," he said.