Belém to host UN Climate Summit 2025 (COP30)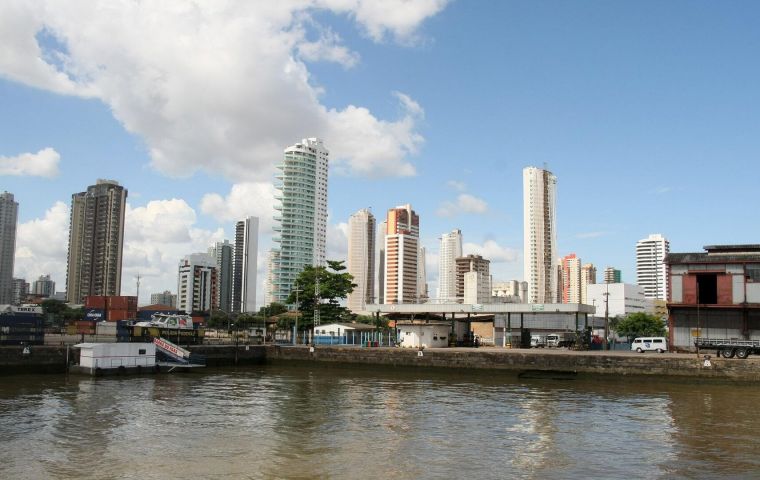 The Brazilian city of Belém, the capital of the state of Pará, will host UN Climate Summit 2025 (COP30), President Luiz Inácio Lula da Silva announced Friday in a video published on social networks. "It will be an honor for Brazil to receive representatives from all over the world in a state of our Amazon," said Lula.
"I am sure that Governor Helder Barbalho and the people of Pará are prepared to promote the best COP in history," the President added.
"I participated in the COP in Egypt, in Paris (France), in Copenhagen (Denmark) and people only talk about the Amazon, and I said: why not have the COP in an Amazon state so they can know what the Amazon is? See what the rivers of the Amazon are, the forests of the Amazon, the fauna of the Amazon," commented the Brazilian head of state, who launched his country's candidacy in January.
Foreign Minister Mauro Vieira highlighted that this is the "first time we will have a meeting of this magnitude on climate change in Brazil."
Although the UN confirmed Belém on May 18, it was not announced until Friday for protocol reasons.
Barbalho stressed that hosting this event is a responsibility to "show that Brazil is prepared" and to promote "an environmental agenda that conciliates the Amazonians" of the region.
Brazil had already been chosen to host the 2019 Climate Summit (COP25). However, then-President-elect Jair Bolsonaro opposed the event, citing its high economic cost, after which Chilean authorities offered to host the summit, although, due to social unrest, it was eventually rescheduled for Madrid.