Roger Waters investigated in Germany for incitement to public hatred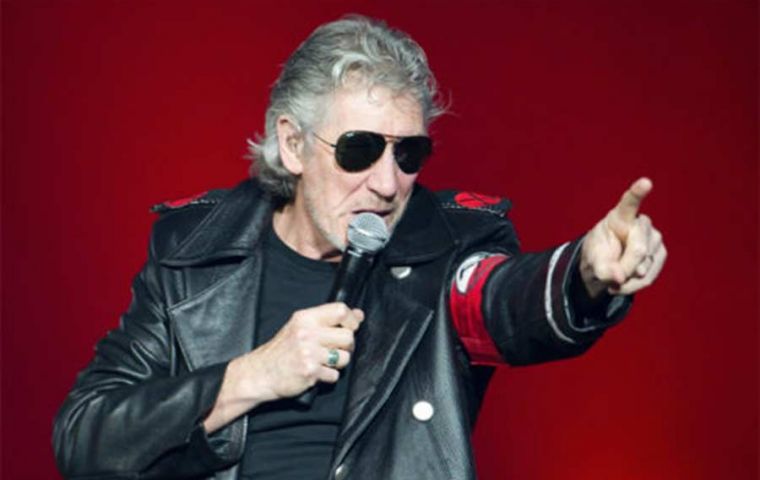 German police have launched an investigation into Pink Floyd co-founder Roger Waters after he appeared on stage in Berlin last week wearing a Nazi-style uniform and firing an imitation machine gun.
Waters' outfit comprised of a long black coat with a red armband featuring a Swastika-like emblem of two crossed hammers.
"We are investigating on suspicion of incitement to public hatred because the clothing worn on stage could be used to used to glorify or justify Nazi rule, thereby disturbing the public peace," a police spokesperson said on Friday.
Nazi uniforms, flags and other symbols are banned in Germany, but police said Waters is being investigated under a separate law of "incitement of the people."
Once the investigation is concluded, police will hand the findings to Berlin prosecutors who will decide whether to pursue any charges.
Waters is a close friend of Kirchner followers in Argentina, and also a well known advocate for Palestinians, but he has also been accused of anti-Semitism, which he denies.
During his German tour, including at the Berlin concert, he flashed the names of several deceased people on-screen. Among these names were Anne Frank, the Jewish teenager who died in a concentration camp, and Shireen Abu Akleh, the Palestinian-American journalist who was shot dead while reporting on violence in the West Bank.
"Good morning to everyone but Roger Waters who spent the evening in Berlin (Yes Berlin) desecrating the memory of Anne Frank and the 6 million Jews murdered in the Holocaust," Israel's Foreign Ministry tweeted earlier this week.
Waters' shows also often feature giant inflatable pigs emblazoned with aggressive or brooding slogans. Some of these had the Star of David painted on them.
Rogers was in Argentina in 2018, when he met with Cristina Kirchner, and next November will be again in the country for a farewell tour.
Several German cities previously tried, unsuccessfully, to cancel Waters' concerts after Jewish groups, including the Central Council of Jews, accused the rock-star of anti-Semitism.
However, some fans came to the defense of Waters on social media, arguing that the performance in Berlin and the armband emblem were a recreation of the satirical scene from the 1982 the feature film based on the band's hit album "The Wall" which was a critique of fascism.