Venezuelan president lands in Brazil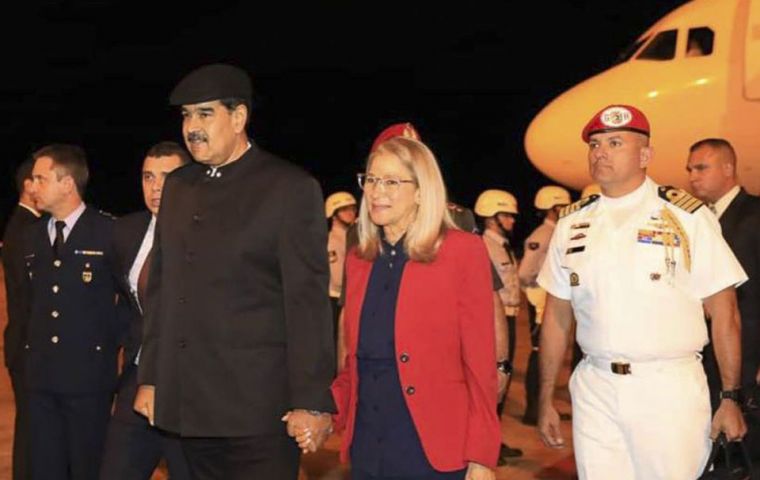 Venezuelan President Nicolás Maduro, who often canceled his appearances at the last minute, arrived Sunday in Brasilia for Tuesday's South American Summit hosted by Brazilian President Luiz Inácio Lula da Silva. The last time Maduro visited the continent's largest country was in 2015 for the presidential inauguration of former President Dilma Rousseff.
Brazil and Venezuela renewed diplomatic ties earlier this year when Lula came back to power. They had been cut in 2019 under former Brazilian President Jair Bolsonaro.
At the airport, Maduro was welcomed by Itamaraty's Secretary for Latin America and the Caribbean Gisela Maria Figueiredo Padovan, as well as by Caracas' Ambassador Manuel Vicente Vadell who submitted his credentials to Lula last Wednesday, which Maduro dubbed "a new starting point for the consolidation of the union between both brotherly peoples."
On Friday, both foreign ministers held a telephone conversation during which they reviewed "priority issues of the bilateral agenda, at a time of resumption of relations between the two countries," it was reported.
Maduro had announced he would be attending the Community of Latin American and Caribbean States (Celac) summit in Buenos Aires in January but canceled his trip when Argentine authorities were requested by the United States to arrest him on deplaning.
Read also: Lula's Summit to gather 11 South American leaders in Brasilia