Yellow fever deaths recorded again in São Paulo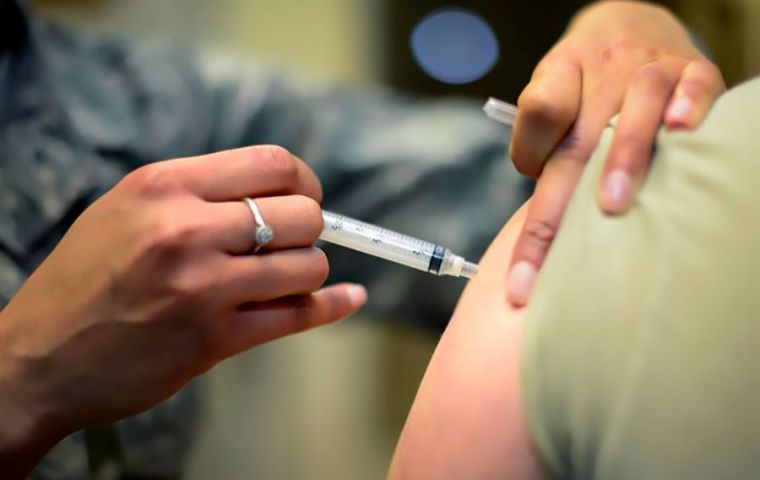 After two years without any cases, São Paulo health authorities reported during the weekend that two patients had died from yellow fever this year after four people were infected. Although both fatalities took place in the State of São Paulo, one of the victims was a resident of Minas Gerais. The State had had no cases of the disease since 2020 when one record was confirmed.
From January to March 2023, the vaccination coverage for yellow fever stood at 82%. In 2022, this percentage was 64.4%, the authorities also said while insisting vaccination against yellow fever was available at every healthcare facility.
The first dose must be applied at 9 months of age and the second at 4 years of age. After the age of 5, for those who are not up to date with the vaccine, a single dose is recommended.
In addition to reinforcing their vaccination strategy, São Paulo health authorities are sensitizing practitioners to detect suspected situations early.
Yellow fever is an acute infectious disease, with rapid evolution and high lethality in its most severe forms. It presents symptoms such as sudden fever, chills, headache, body aches, nausea, vomiting, and weakness. It has a seasonal pattern, with most cases between December and May.
Infection occurs through wild mosquitoes, which live in the forest and do not inhabit the urban environment of cities.
After approximately half a century of epidemiological silence, the yellow fever virus was detected again in 2000, in the state of São Paulo. Since its reintroduction, four outbreaks have been reported, with more than 600 confirmed cases. Epidemic events of the disease were also recorded, starting in 2014 in Goiás and Tocantins and on to the Southeastern and Southern states.