Brazilian federal police seize a quarter ton of cocaine in the port of Santos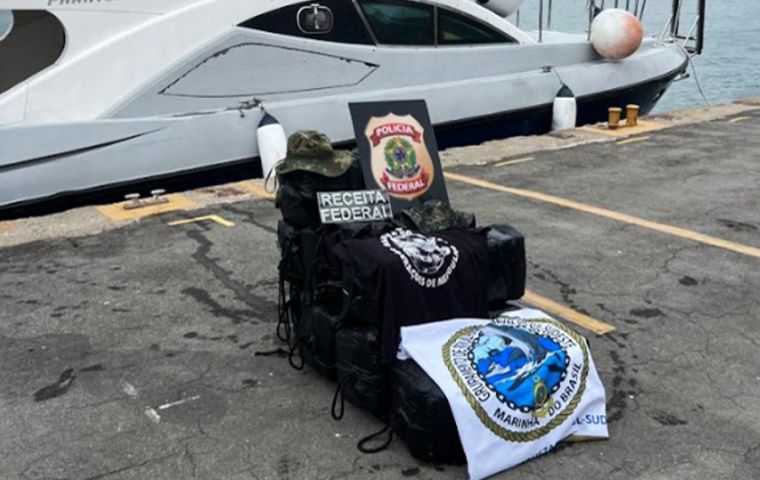 Brazilian law enforcement organizations in a combined operation seized some 251 kilos of cocaine on Sunday from a ship in the port of Santos, the country's busiest. The drug was discovered hidden in an underwater compartment of a ship. The Federal Police is in charge of the investigation but did not report of any arrests.
The operation involved teams from the Revenue Service, Federal Police, Brazilian Navy, Military Police, and the Environmental Police. On Saturday night (27) and Sunday morning, a helicopter from the National Air Operations Center (Ceoar) flew over the target area, capturing footage with its specialized camera capable of recording in the dark. The recorded footage, combined with information gathered throughout the investigation, provided strong indications that traffickers had concealed the drugs in the ship
Using a speedboat, the agents approached the vessel and, with the assistance of divers, discovered 251 kg of cocaine concealed in black bags inside a compartment known as a 'sea chest.' This compartment is typically used to collect seawater for the vessel's refrigeration systems.
The confiscated drugs were taken aboard the speed boat. No further information as to the origin and destination of the drugs was released, but the huge facilities of the port o Santos have become a place of transit for cocaine from South America to be shipped to European ports.