Retired Uruguayan military officers convicted of crimes against humanity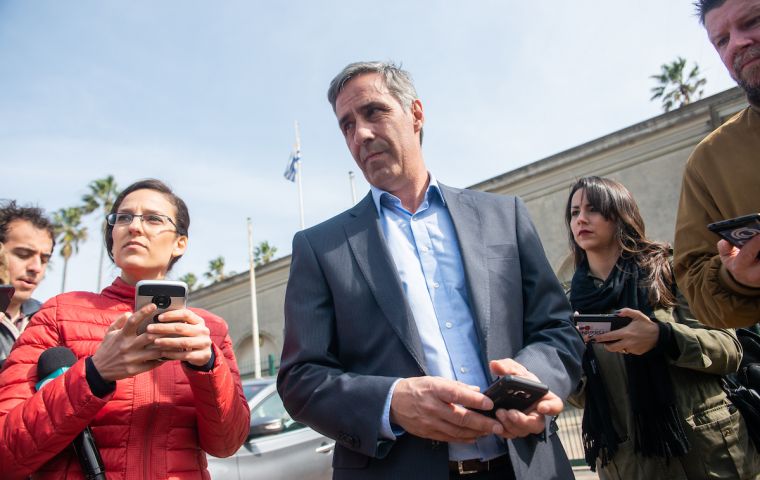 Uruguayan retired military officers Rubens Francia and Francisco Macalusso were convicted as co-perpetrators of torture and deprivation of liberty during the last military dictatorship (1973-1984) and sentenced to 12 and a half years in prison.
They had both been placed under house arrest in July 2022 for 120 days for crimes against humanity in the former Infantry Battalion 6 of San José in the case of some 22 militia members of the Communist Youth Union between 1975 and 1978.
In imposing the sentence, Judge María Elbia Merlo acquiesced to the prosecution's request.
"The sentence was excellent because it had an extensive motivation in which she proved the whole theory of the case of the Prosecutor's Office, admitted the existence of torture, the deprivation of freedom, and the clear participation of the accused", Prosecutor Ricardo Perciballe explained.
The judge "made more progress than the Prosecutor's Office because she admitted the crime of torture. We never charged it because we believe that it is a bit of a lost battle with the courts. It is a complex legal issue regarding the principle of legality. She makes an interpretation from international law saying that torture can perfectly be applied because at that time it already existed as such in international agreements," said Perciballe.
During the trial, eight witnesses testified, victims of State terrorism, who were detained in the military unit. Other testimonies were added that recognized Macalusso and Francia operating in the battalion.
Macalusso denied his participation in the facts and spoke of a conspiracy against the military for political or economic purposes, while Francia, who also denied the facts, limited himself to answering the questions of his lawyers and sought to minimize his participation.