Argentina's Antarctica bases join national health system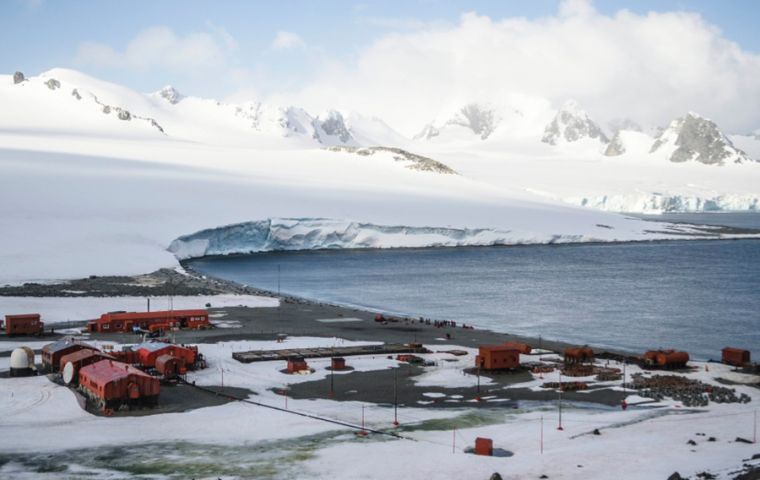 Argentina's seven bases in Antarctica have joined the National Health Surveillance System (SNVS), a joint initiative between the Ministries of Health and Defense to improve the capacity for early detection and effective and timely response to public health risks, it was reported.
As per the new agreement, the events of mandatory notification will be promptly reported to the SNVS to improve the health response capacity in terms of access to medicines, equipment, assistance, and surveillance in the different Antarctic bases.
All the health personnel of the bases has been trained in the use of the SNVS in order to begin to notify and thus communicate in a timely manner to the health authorities of Tierra del Fuego and the National Ministry of Health, including the Border Health Directorate, the Epidemiology Directorate and the control programs of each of the events under surveillance. This will improve the capacity for early detection and effective and timely response to public health risks throughout the national territory, it was explained.
"That the Argentine Antarctic bases are incorporated into the National Health Surveillance System is very important for the full territorial and population integration to epidemiological surveillance," Epidemiology Director Carlos Giovacchini said.
"It is part of a joint task that has been deepening between both ministries to guarantee the right to health of the population in the Antarctic territory, which allows expanding and improving the country's capabilities for the detection and response to events of importance for public health," he added.
Defense Ministry Welfare Coordinator Marcela Ovejero highlighted the importance of all the joint work that has been carried out between the two portfolios.
The incorporation of the Antarctic bases to the SNVS takes place within a framework of strengthening health care for the people living for different periods in the Argentine Antarctic territory.
The initiative also entailed the supply of additional medical equipment to the bases in addition to teleconsultation assistance capabilities.