Aruba, Venezuela resume bilateral trade after 4 years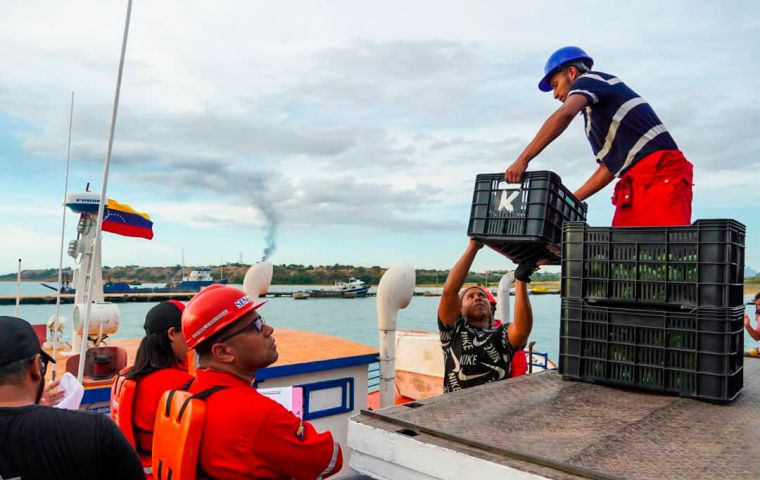 After a four-year hiatus, trade between Aruba and Venezuela resumed Monday with the arrival of 80 tons of merchandise from the continent to the island, marking the resumption of trade relations between the two countries.
"Today we see materialized the resumption of export relations from the Paraguaná Peninsula to the island of Aruba," said Víctor Clark, governor of the Venezuelan State of Falcón.
Clark added that the initiative was part of President Nicolás Maduro's foreign policy of a "diplomacy of peace".
Since February 2019, the Caribbean islands of Aruba, Curaçao, and Bonaire, which are part of the Kingdom of the Netherlands, did not recognize the authorities in Caracas. As a consequence, relations between these islands and Venezuela were severed and air and maritime borders were closed.
However, in recent months, both parties have expressed the need and willingness to resume relations in the different areas of cooperation and the reestablishment of commercial ties by sea has materialized with the arrival of 80 tons of Venezuelan foodstuffs to Aruba.
"In Venezuela, we have the capacities to cover the internal demand of products from the islands, and, for this, Falcón plays a key role due to its strategic location at the entrance of the Caribbean Sea," Clark said.
He stressed that producers, exporters, traders, entrepreneurs, and shipping agents have the full support of the national and regional government, while he called on Venezuelan productive sectors to join exports.
Aruban Prime Minister Evelyn Wever-Croes presided over the ceremony of reception of the vessels.
(Source: Xinhua)