Falklands' 35 students in UK had allowances revised to face cost of living crisis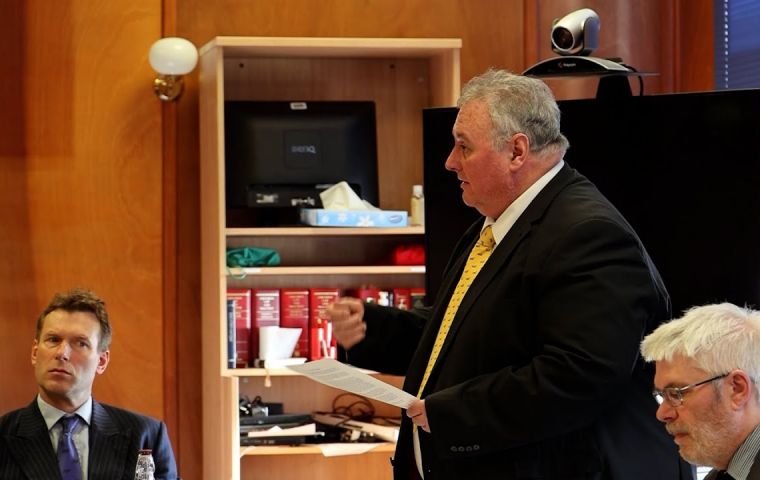 In the Falkland Islands Legislative Assembly this week MLA Leona Roberts responded to a question from MLA Gavin Short on the subject of whether Falklands students were facing financial difficulties while studying overseas and what steps FIG was taking to mitigate this if it was true.
MLA Roberts responded that when the cost of living crisis started to occur in the UK in late 2022 there was concern that students and apprentices studying abroad might be struggling with costs due to inflation and this was covered in the press. The Department of Education reviewed the situation and found that the vast majority of people studying abroad were insulated from the impact of rising prices, as they were living in student accommodation with all bills included, at a price set for the year and affordable within their allowances.
She said anyone studying abroad and concerned about costs was invited to get in touch to discuss their situation. Some students did get in touch and a resolution was found for them. MLA Roberts said recently a question had been raised about apprentices, the wage they received and the support they had for studying in the UK. This had been looked into and a survey carried out. She said it was found that those apprentices living in student halls or shared accommodation were able to manage financially.
"There are one or two who are not living in this type of accommodation and these have experienced difficulty with higher costs, these cases are being supported and resolved individually.
MLA Roberts explained that in recognition of the fact that inflation was high in the UK, all allowances had been reviewed as part of the budget for 2023/4 and proposals had been made to increase allowances which recognized that.
Those proposals had been presented to and discussed by the Finance Select Committee. She said it had become clear that more guidance was needed for students and apprentices to help them understand what sort of accommodation they should be looking for in the UK and how much of their allowance or wage they could afford to spend on it.
This should help students and apprentices make affordable choices on their accommodation.
MLA Roberts said there was now an extremely wide range of student accommodation available, from functional to luxury. If a student or apprentice wished to live in accommodation that was more expensive than that supported by government, then they or their family were able to pay the difference between the allowance and the total cost of the accommodation.
There are currently 35 students overseas across the two year groups, 21 in higher education, and 15 apprentices overseas.