Vehicle production grows in Argentina
Tuesday, June 6th 2023 - 10:09 UTC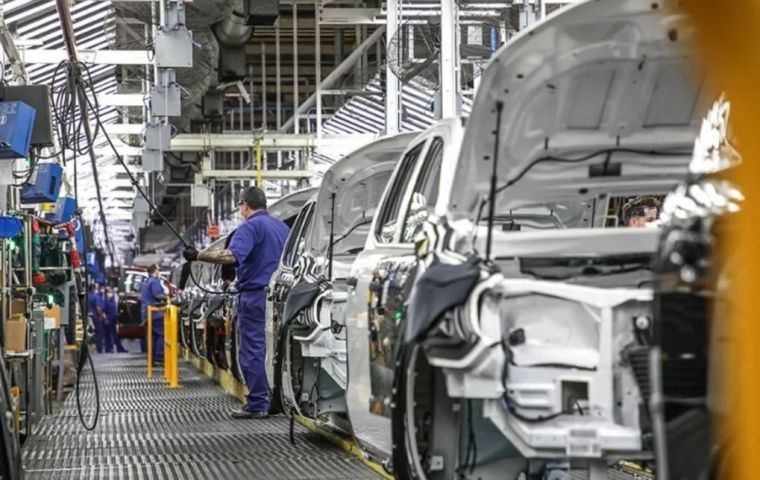 Argentina's Association of Automotive Manufacturers (Adefa) announced Monday that output reached 53,282 units in May, (14.8% more than in the same month of 2022), while exports grew by over 13% in the same period.
Between January and May, the sector produced 242,255 passenger and utility vehicles, or 24 % more compared to the 195,306 units produced in the same period of 2022. They were the best first five months since 2014 and the best month of May since 2013.
"Although the readjustment of the assembly lines due to maintenance and launching of new models caused a slight drop in month-on-month volumes, in year-on-year terms, the activity continues to record a sustained growth thanks to the work and effort of the value chain" explained Adefa President Martín Galdeano.
"The activity continues to grow in a challenging context, in which the terminal companies agreed on new commercial conditions for imports until September 2023 and regulatory conditions prioritizing production and exports," he added.
Regarding foreign trade, Adefa's report indicated that the sector exported 30,279 units in May, which showed an increase of 13.1% compared to the same month last year and a decrease of 1.5% compared to April.
In the first five months of the year, automakers exported 128,753 units, 19% more than the 108,157 units shipped to different markets between January and May of last year.
The report also showed that in May 38,604 vehicles were distributed to the dealer network, 14.5% more than in May 2022 and 14.2% more than in April. Between January and May, a total of 162,723 units were sold to dealers, 13.0% above the 143,997 units delivered in the same period of the previous year.