Only 40% of Falklands wool clip, mainly finer wool, has been sold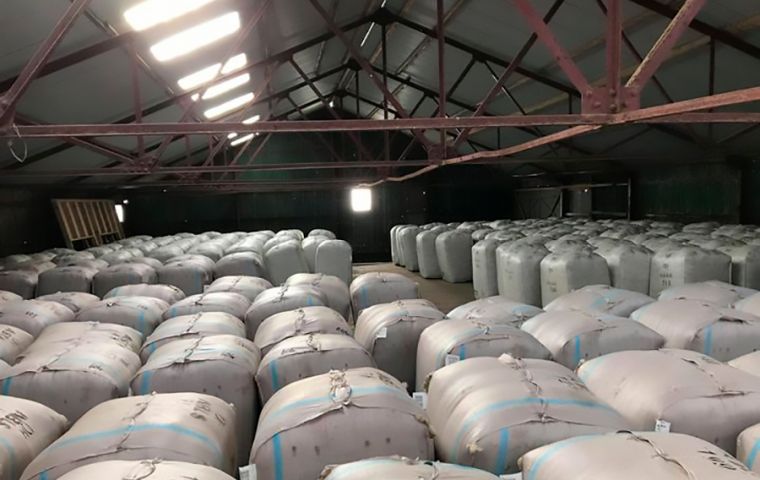 Falklands Landholdings General Manager John Ferguson confirmed 835 bales have been sold so far from this year's FLH wool clip but there are still 1,800 bales of wool left to sell.
In his report for the FLH board meeting on June 7 he said most of the finer wool had already been sold but no offers had been received for almost two months with no real indication when the market would free up again.
Rodney Lee of WoolCo told the meeting that it was a "buyers' market" and that buyers were selecting the "very best". He pointed out that all but one of the bales that had been sold were certified under the Responsible Wool Standards scheme.
Post-covid logistical issues, the war in Ukraine and the cost of living crisis were being blamed for the current state of the market but Rodney Lee also pointed to higher interest rates as a factor because of how the wool market operates.
He said enough wool was being sold for people to survive and he had already said that there was not a huge stockpile of wool in the market.
He said, "it can't be long before people have to start buying."
Mr Ferguson said FLH's financial reserves make a difference and he said in his report that the financial result for FLH in 2022-23 was very dependent on the sales of the remaining wool on hand over the coming months.
The 835 bales already sold only brought in 40% of budgeted wool income and approximately £1.18 million of gross wool income still needs to come in from the remaining 1,800 bales.