Lula concerned over Assange's extradition to the US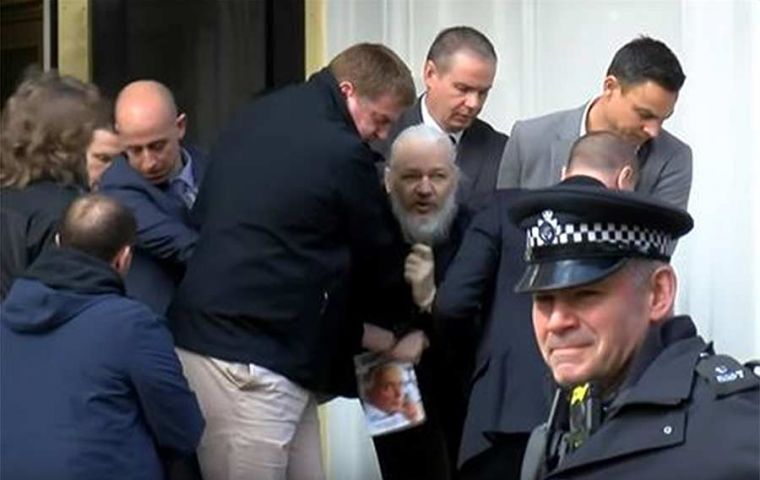 Brazilian President Luiz Inácio Lula Da Silva has voiced his concern over the imminent extradition of Wikileaks founder Julian Assange from Britain to the United States to stand trial for espionage. Lula insisted Assange's arrest was against freedom of the press and the defense of democracy.
"I see with concern the imminent possibility of extradition of journalist Julian Assange. Assange did an important job denouncing the illegitimate actions of one state against another. His arrest goes against the defense of democracy and freedom of the press," Lula said on Twitter. 'It is important that we all mobilize,' he added.
Assange has been imprisoned in the United Kingdom since April 2019 after being arrested following nearly seven years at the Ecuadorian Embassy in London. He faces 18 criminal charges in the US for leaking 700,000 classified documents which contained information about wars, attacks, alleged abuses committed by the armed forces, and spying on heads of government.
Before the 2010 leaks, the Australian journalist was living in Sweden, where he was accused by two women of rape and sexual abuse. He fled to the UK, but the former country issued an international arrest warrant. Assange turned himself in to British police, who decided that he would have to post bail and be sent back to Sweden.
The Australian was housed in the Ecuadorian embassy for 7 years to protect himself from extradition. Due to a breach of the agreement, however, the South American country withdrew its asylum offer and Assange was arrested in 2019 in London.
In 2017, the Swedish justice closed the rape and sexual abuse case, but since then, the United States has made successive requests for the journalist's extradition to be subjected to the American justice system. In 2022, the United Kingdom approved the extradition request, but the defense has appealed. Last Tuesday, 6, the UK Supreme Court rejected the appeal for the second time.
Assange's lawyers say they will make a new request next week.