France's Lower House votes against EU-Mercosur FTA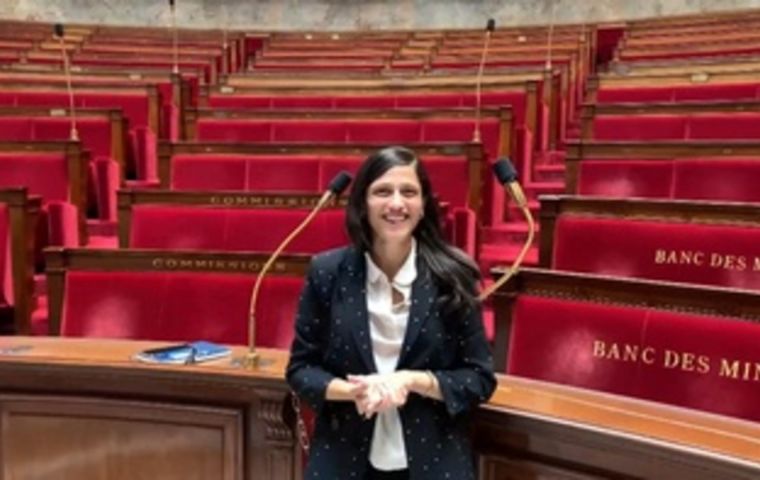 France's National Assembly (Lower House) Tuesday voted 281 to 58 against the approval of the EU- Mercosur trade deal on the grounds that it "may encourage" deforestation, among other issues contrary to the country's interests, it was reported in Paris.
The bill is asking the Executive to refuse to sign the pact, as well as supporting its possible suspension in case the environmental conditions established in the Paris Agreement are not respected.
Read also: Produce from deforested areas banned from EU, beginning 2025
Tuesday's resolution considers that the agreement "may encourage" deforestation and that the European regulation, adopted in December 2022, has shortcomings, including the absence of consideration of all forest lands and an incomplete list of by-products.
In addition, the pact is "likely" to facilitate the entry into the EU market of food products that were treated with pesticides or veterinary drugs that are banned by European regulations.
France's Foreign Trade Junior Minister Olivier Becht has already said that the country's position "is clear" and the agreement "does not meet" French requirements in terms of sustainable development, so the EU must continue to negotiate.
"It weakens our agriculture, it weakens our planet, it is not good for anyone," environmentalist deputy of the left-wing coalition Nupes Marie Pochon was quoted by local media as saying, while the Macronist bloc insisted that the arguments put forward are, in fact, identical to the position already defended by the French government. The free trade agreement between the European Union (EU) and Mercosur has been under negotiation for more than two decades.
"There is no ambiguity, there is no double talk, France's conditions are extremely clear [...] I would like to consider that, between the substance of the resolution and the government's position, there is a very strong convergence," Becht said.
He maintained that France has imposed three conditions and will continue to defend them, despite the fact that the opposition deputies insisted on the favorable climate for the ratification of the agreement as of July, once the Spanish presidency of the EU is activated, and with the EU-Celac summit on the horizon (July 17 and 18 in Brussels).
The French conditions, according to the Secretary of State, are the adoption of the Paris Agreement as a fundamental requirement of any agreement at the environmental level, the so-called "mirror clauses" so that the same sanitary and environmental requirements that affect European producers are imposed on the products to be imported, and clear sanction mechanisms.
Macronist Deputy Eléonore Cariot warned unsuccessfully that "if France and the EU" disengage from Latin America, "China and Russia will come."