Canada opens up to Paraguayan beef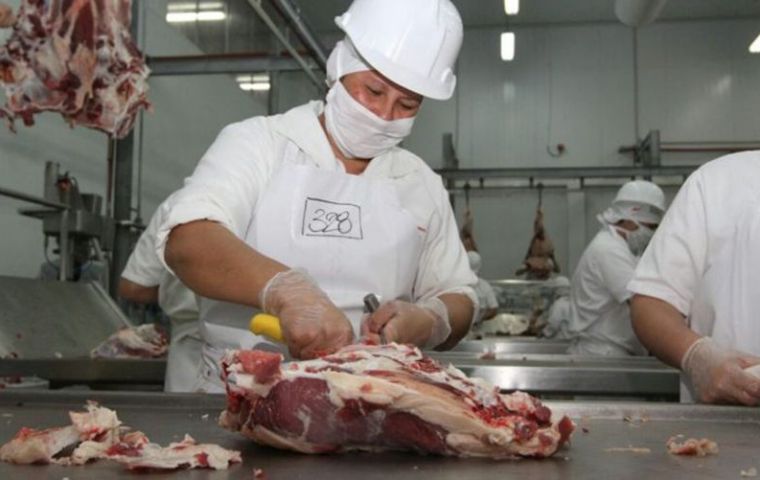 Paraguay's beef production will be welcomed in Canada starting in September, President Mario Abdo Benítez announced Thursday in Asunción.
"Good news! Canada opens its market to Paraguayan meat as of September 2023. My congratulations to the national productive sector and to all the State agencies that worked to achieve this goal," Abdo posted on Twitter.
Paraguay's National Animal Health and Quality Service (Senacsa) said that the Canadian Food Inspection Agency (CFIA) issued a positive final report on the initial 2022 on-site audit of Paraguay's beef inspection system and sanitation controls.
"The results of the audit showed that the beef inspection system provides at least the same level of protection as that provided by the Safe Food for Canadians Act and the Safe Food for Canadians Regulations," the agency said in a statement. The Canadian inspection found that Paraguay has appropriate animal health controls.
"We extend our congratulations and thanks to all the sectors involved in this process while reaffirming the commitment assumed by the producers, the industry, and the National Government to promote and sustain a robust and reliable veterinary system," Senacsa also said.
Meanwhile, exports of Paraguayan corn showed a 67.8% yoy growth last month, it was reported. According to the foreign trade report of the Paraguayan Chamber of Grain and Oilseed Exporters and Traders (Capeco) issued Thursday, between January and May shipments reached 500,889 tons 202,469 tons more than the first five months of 2022, which represented some US$ 123 million, over US$ 40 million more than the US$ 82.7 million in the same period of the previous year.
The entire 2023 crop was exported by land, with 78% of shipments going to Uruguay and the rest to Brazil.