Cuban footballers defect to US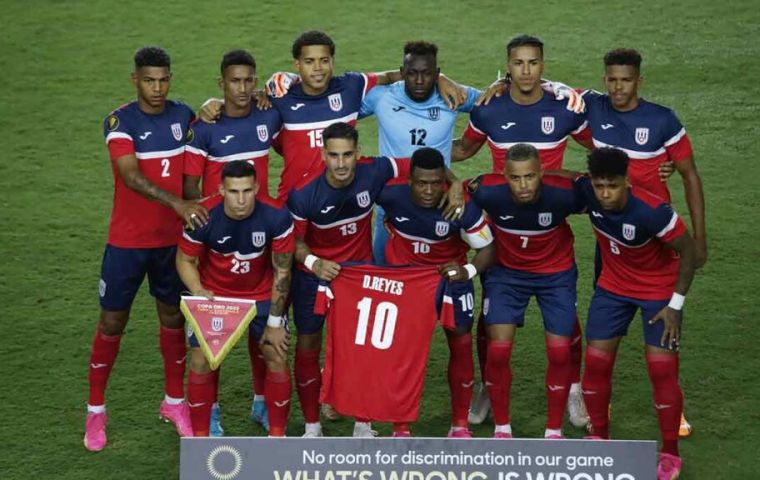 Four Cuban footballers have defected after their national team's debut in the CONCACAF Gold Cup in the United States, it was reported this week. "Roberney Caballero, Denilson Morales, Neisser Sandó, and Jassael Herrera left the delegation," a local TV sportscaster was quoted as saying.
The desertion was said to have taken place Tuesday after the Cuban team lost 1-0 in its opening game against Guatemala at the Inter Miami stadium in Fort Lauderdale (Florida), and before traveling to Houston to play against Guadeloupe on July 1 and against Canada on July 4.
The Gold Cup, which is played in the United States, has traditionally been a sporting event conducive to such escapes. Since 2002 to date, more than 20 football stars have left the Cuban delegations, including Léster Moré and Osvaldo Alonso, who eventually became a US citizen and won the Most Valuable Player (MVP) award in 2010 and 2011.
Cuba's severe economic crisis has caused a massive migration wave in the last two years, mainly of young people, including high-performance athletes. The flight of the four soccer players brings to more than 30 the number of Cuban athletes who left official delegations in the first six months of 2023, which included Yoenlis Feliciano Hernández (boxing), Denia Caballero (discus), and Yariel Rodriguez (baseball).
A defector is a person who gives up their allegiance to one country in exchange for allegiance to another in a way that the first state considers to be illegal.