Espionage charges filed against two US Navy sailors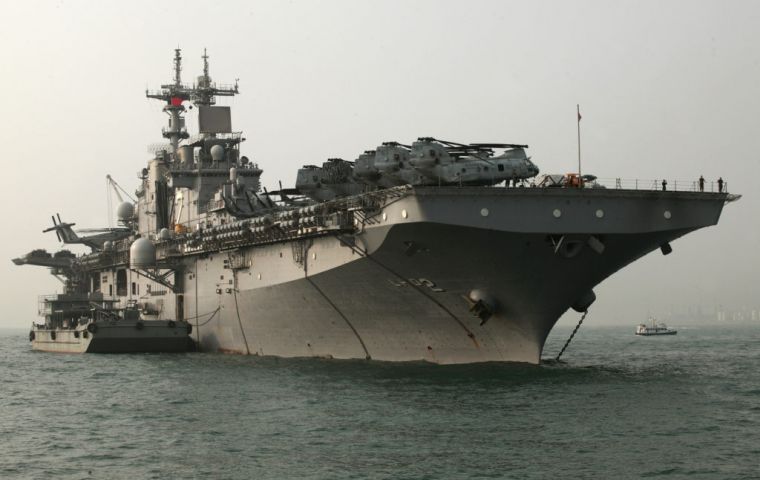 Two California-based US Navy Sailors arrested for allegedly supplying sensitive military Information to China were formally charged Thursday in two separate cases. It remains to be determined whether each accused was aware of the other's activities regarding details on wartime exercises, naval operations, and critical technical material. Both men pleaded not guilty in federal courts in San Diego and Los Angeles.
These cases came after the Justice Department arrested a Massachusetts Air National Guardsman in April on charges of leaking classified military documents about Russia's war in Ukraine and other sensitive national security topics on the social media platform Discord.
"Through the alleged crimes committed by these defendants, sensitive military information ended up in the hands of the People's Republic of China," said US Attorney Randy Grossman for the Southern District of California, who also pointed to the Chinese government's "determination to obtain information that is critical to our national defense by any means."
Jinchao Wei, a 22-year-old Petty Officer 2nd class assigned to the San Diego-based USS Essex, is accused of passing detailed information on the weapons systems and aircraft aboard the carrier. The Chinese-born Wei is believed to have been approached by a Chinese intelligence officer in February 2022 while he was applying to become a naturalized US citizen and admitted to the officer that he knew the arrangement could affect his application. Wei continued to send sensitive U.S. military information multiple times over the course of a year and even was congratulated by the Chinese officer once Wei became a U.S. citizen, Grossman said. The Justice Department charged Wei under a rarely used Espionage Act statute that makes it a crime to gather or deliver information to aid a foreign government. If convicted, he could face up to life in prison.
"According to the indictment, in February 2022, Wei began communicating with an intelligence officer from the PRC who requested that Wei provide information about the (the amphibious assault ship) USS Essex and other Navy ships," the Justice Department said in a statement.
"At the request of the intelligence officer, between March 2022 and the present, Wei sent photographs and videos of the Essex, disclosed the locations of various Navy ships and described defensive weapons of the Essex. In exchange for this information, the intelligence officer paid Wei thousands of dollars over the course of the conspiracy," the Justice Department said.
The Justice Department also charged Petty Officer Wenheng Zhao, 26, based at Naval Base Ventura County, north of San Diego, with conspiring to collect nearly US$ 15,000 from a Chinese intelligence officer in exchange for crucial Navy information between August 2021 through at least this May. If convicted, Zhao could face a maximum sentence of 20 years in federal prison.
"The indictment alleges that Zhao, who worked at Naval Base County in Port Hueneme and held a U.S. security clearance, received bribes from a Chinese intelligence officer in exchange for violating his official duties as a U.S. sailor by, among other actions, disclosing non-public sensitive U.S. military information," the Justice Department said.