Uruguayan football legend takes his own life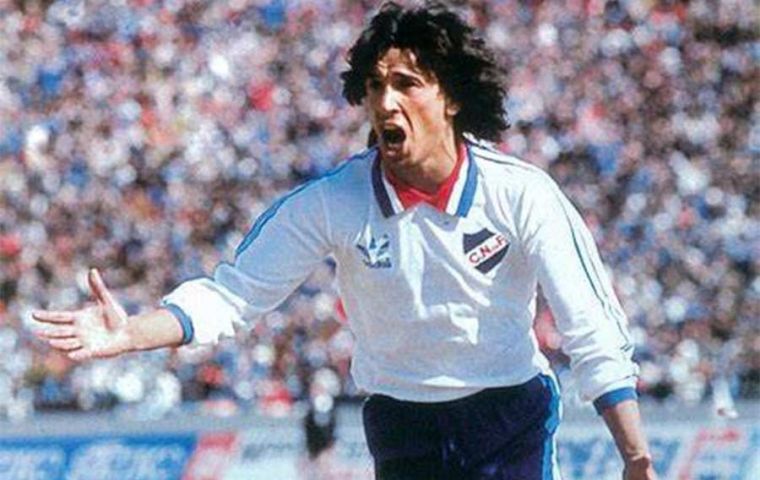 Suicide hit Uruguayan football yet again Tuesday after the death of retired star Waldemar Victorino at the age of 71 after having won the Libertadores Cup with Montevideo's Nacional among other achievements in his career.
Victorino, who scored 58 goals for Nacional in 113 matches, had been hospitalized "brain dead" Monday after a suicide attempt with a firearm.
He had started his professional footballer years in 1969 at Club Atlético Cerro in 1969. In Uruguay, he also played for Progreso and River Plate, but with Nacional's jersey, he scored two of the most important goals in the history of the Montevideo team: the winner against Porto Alegre's Inter in the 1980 Libertadores Cup final and then yet again the winner in Tokyo against England's Nottingham Forest on Feb. 11, 1981, to help the South American squad lift the Intercontinental Cup, when he was also awarded the Best Player trophy.
Victorino also collected 33 caps, scoring 15 goals for La Celeste, including one in the historic 2-1 victory in Montevideo over Brazil on Jan. 10, 1981, in the World Champions Gold Cup, featuring the only six teams to have won a World Cup by then.
Outside Uruguay, Victorino played for Deportivo Cali (Colombia); Cagliari (Italy); Newell's Old Boys and Colón (Argentina), Audaz Octubrino, Liga de Portoviejo, and América de Quito (Ecuador); and Sports Boys and Deportivo Lima (Peru) before retiring in 1989.
After his glory days, he was said to be out of work and going through financial hardships. He now joins the list of Uruguayan footballers to have committed suicide in recent years.
Maximiliano Castro, who had played professionally until 2008, was found dead in August 2021 at the age of 46. The cause of death was ruled as suicide. He then became the third former Uruguayan player to pass away in similar circumstances in two weeks and the fourth that year. The previous month, the 38-year-old defender Williams Martínez of the Second Division Villa Teresa took his own life days after being sidelined from active playing after falling ill with Covid-19 in June. Martínez had played for England's West Bromwich Albion and France's Reims.
Less than a week after Martínez's death, the 27-year-old Emiliano Cabrera killed himself. He was playing professional football in Uruguay's minor leagues. And in February that year, Santiago "Morro" García who had been playing for Argentina's First Division team Godoy Cruz in Mendoza, also took his own life while negotiations regarding his contract renewal were going on. Martínez and García had been teammates in 2014, at Uruguay's River Plate.
According to Uruguayan health authorities, 80.92% of people who commit suicide are men, but women account for most suicide attempts