Big changes expected in rugby rules: hundreds of players suing authorities over head injuries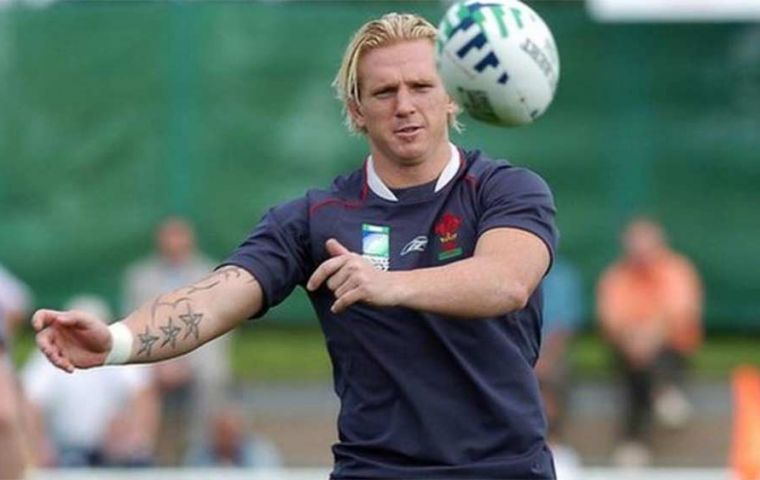 The number of rugby players suing the game's authorities over head injuries is set to increase to nearly 300, points out a report by BBC. The claims against the Welsh Rugby Union, Rugby Football Union, and World Rugby are that players sustained brain damage through playing this sport.
A former World Rugby adviser has said worries over player health could change the game permanently after the upcoming World Cup. World Rugby, the WRU and the RFU said they strived to safeguard players.
When the new claims are filed 115 - around a third - will be from Wales, including former Wales captain and British Lion Ryan Jones, and Welsh internationals Alix Popham and Lenny Woodard. England World Cup winner Steve Thompson is also involved, and all four have been diagnosed with early onset dementia.
Lawyers for the players said claims will be lodged with the court this week. It means the total number of rugby union and rugby league claims will be more than 450 combined.
Solicitor Richard Boardman, who is representing the players, said: "The new cohort to join the action comprises further retired amateur and professional rugby union players who played in England and/or Wales going back to the 1960s.
"We agree with certain experts who believe that up to one in two elite level rugby players will end up with some level of permanent neurological impairment from playing the game.
"There are a lot of players out there who are struggling to get by, and we are finding that they get in touch as part of a general trend of retired players becoming increasingly conscious that, whatever difficulties they are having at present, the underlying cause may be brain damage."
World Rugby said it was aware of 269 legal claimants in Wales and England, made up of 203 professionals and 66 amateurs.
A series of Rugby World Cup warm-ups have taken place in anticipation of the start of the tournament next month.
Neuro-pathologist and former World Rugby adviser, Prof Willie Stewart said, "I think this world cup is the end of rugby as we know it. I think the current form of rugby union as it is played will change straight after the World Cup."
World Rugby, the WRU and RFU said: "We never stand still when it comes to further cementing rugby as the most progressive sport on athlete welfare.
"Acting on the latest science, evidence and independent expert guidance, we constantly strive to safeguard and support all our players - future, current, and former."
World Rugby said the sport was at the forefront of preventing, managing and identifying head impacts and wanted to make the sport as safe as possible for everyone.
A spokesman added: "As has been the position since December 2020 when these legal claims were first made, we remain unable to comment on the specifics of the legal action as we continue to await the full details of the claims being made against us."