Mexico gearing for a major dispute next June, when the first woman could be elected president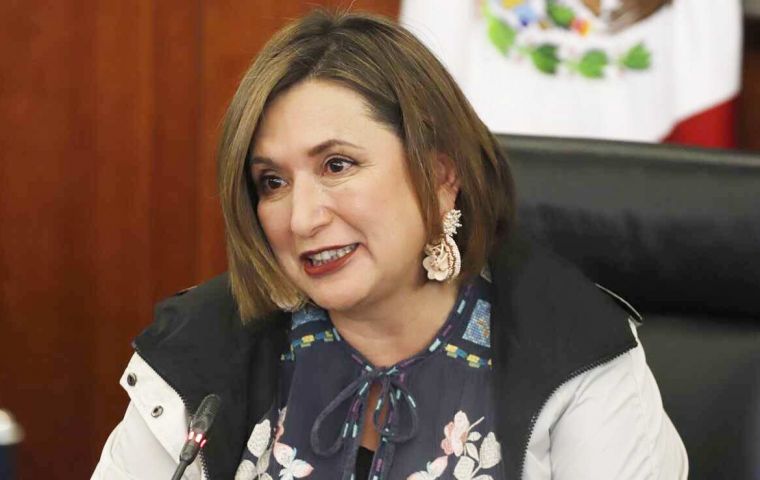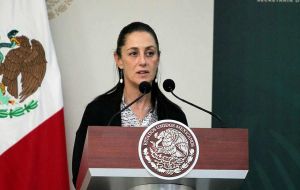 Mexico's opposition coalition has named an outspoken female senator with indigenous roots as their candidate for the 2024 presidential election, raising the prospect of Mexico having a female president for the first time, when the general election next June.
Xóchitl Gálvez is a 60-year-old computer engineer, trained in MIT and businesswoman, while the incumbent candidate is former Mexico City mayor Claudia Sheinbaum and a close ally of President Andrés Manuel López Obrado and his Morena party.
Ms Gálvez is backed by a three-party coalition including the Institutional Revolutionary Party (PRI), which dominated the country's politics until 2000.
Growing up poor as a child, she helped her family sell street food in the central state of Hidalgo.
Her father - an indigenous Otomi schoolteacher - was an abusive alcoholic, Ms Gálvez said in a recent interview.
She moved to Mexico City, receiving a scholarship to study computer science. Upon graduation and further studies at MIT, she launched a lucrative tech company that went on to secure government contracts.
Ms Gálvez wears indigenous clothing, uses colloquial language and is often seen cycling around Mexico City. She is seen as having a quick wit and down-to-earth demeanor that proves popular with many working class and young Mexicans.
However, she faces a tough task going up against the party of President López Obrador, who enjoys an approval rating of more than 60% but cannot stand next year because he is serving a maximum six-year term.
Ms Gálvez has repeatedly clashed with the president over issues including the high levels of violence in Mexico, stating that "ovaries are needed" to confront organized crime. He has accused her of being the candidate of the rich, the "oligarchs" and "conservatives".
An all-female face-off between Ms Gálvez and Ms Sheinbaum, a 61-year-old trained scientist, is looking increasingly likely. Ms Sheinbaum's main internal rival is former Foreign Minister Marcelo Ebrard.
Ms Gálvez says she is not fazed by either of her potential rivals. "They're there because they want to continue doing the same as the president," she said. "They don't have their own identity."